De spiegel & het licht - Hans Jansen
NB: Vanwege het toenemende corona-verspreidingsgevaar zijn de regels in de universiteitsgebouwen verscherpt. We mogen op dit moment helaas geen publiek meer bij de lezingen toelaten.
| | |
| --- | --- |
| Spreker | Dr. Hans Jansen |
| Wanneer | Opname, te bekijke vanaf donderdag 19 november 2020, 19.45 |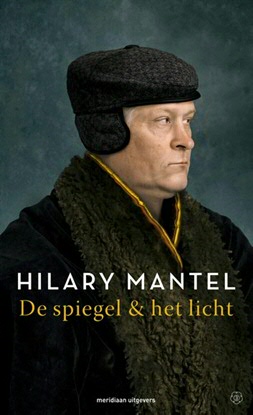 Waarom slaat een boek over een obscure zestiende-eeuwse Engelsman zo aan in Nederland? Waarom toch steeds weer die zes vrouwen van Henry VIII? Met Wolf Hall (2009), Het boek Henry (Bring up the Bodies; 2012) en The Mirror & the Light (2020) beschreef Hilary Mantel op een originele en pakkende manier de geschiedenis van Thomas Cromwell, zoon van een smid, en machtigste man van Engeland. Hans Jansen spreekt over het laatste deel van de magistrale Cromwell-trilogie van Hilary Mantel, waarmee ze een nieuwe standaard zette in historische fictie. In zijn lezing gaat hij in op de populariteit van de Tudors in de Engelse verbeelding, de historische Thomas Cromwell, en de verteltechnieken waarmee Mantel de lezer meesleept door deze geschiedenis van een parvenu die zich een weg baant door de Engelse klassenmaatschappij. Met opstaan en vallen. En terloops illustreert hij hoe omwenteling, reformatie, en geesten uit het verleden een rol spelen in het werk van Mantel.
| | |
| --- | --- |
| Laatst gewijzigd: | 19 november 2020 19:30 |