Theory of Condensed Matter 1
Excition localisation and transport in light harvesting systems
The research group study exciton mobility and localisation to provide a fundamental understanding of these phenomena for example in natural and artificial light harvesting complexes. An important aspect of the research is to connect with optical experiments that allow experimental verification. The research offers a deep fundamental understanding, which can be used in the design of future systems for harvesting solar energy and efficiently transporting this energy through nano structures to allow it to be efficiently converted into for example chemical energy that can be stored.
Recent research highlights include:
[1] Signature of Anomalous Exciton Localization in Optical Response of Self-Assembled Organic Nanotubes. E. A. Bloemsma, S. M. Vlaming, V. A. Malyshev, and J. Knoester, Phys. Rev. Lett. 114:156804 (2015)
[2] Robust Excitons Inhabit Sodt Supramolecular Nanotubes. D. M. Eisele, E. A. Bloemsma, J. Knoester, M. G. Bawendi et al. PNAS 111:E3367-E3375 (2014)
We are a member of the Berendsen Center for Multiscale Modeling and Material Design.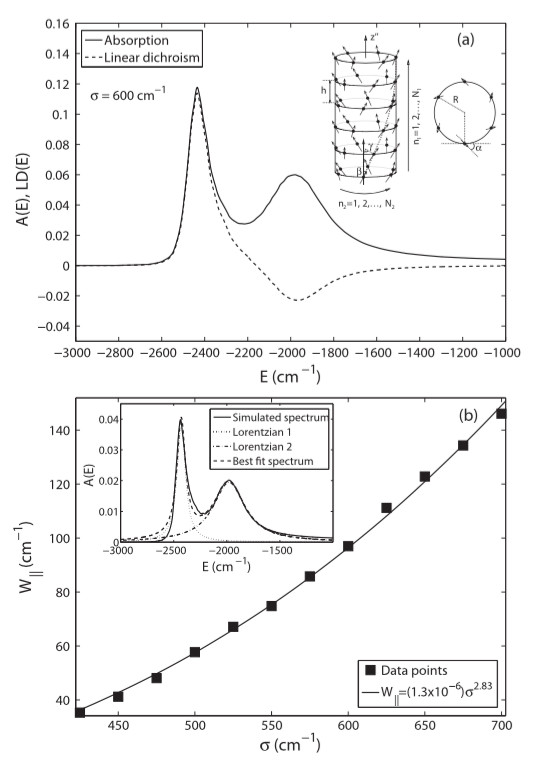 | | |
| --- | --- |
| Last modified: | 29 May 2019 2.20 p.m. |