MOSBRI Network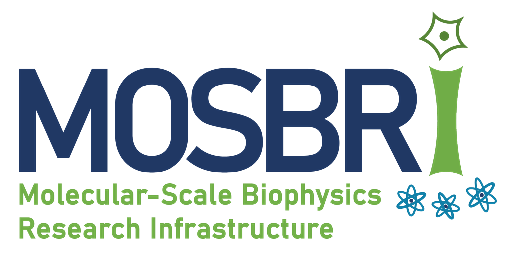 Since 2021, the Vlijm lab, specialized in (live) cell STimulated Emission Depletion (STED) Microscopy, and other University of Groningen (RUG) groups have been part of the European MOSBRI network for Molecular Biophysical characterisation. This page provides practical information for people interested in working with us in context of the MOSBRI programme. MOSBRI aims to address the pressing need for a truly integrated and multi-methodological taskforce, combining the best up-to-date instrumentation and the best expertise available in Europe, to the benefit of all researchers in the fields of biomedicine, biotechnology, biomaterials and beyond, from both academia and industry (notably SMEs). For now this page is still a work in progress.
Further information on all instruments and methodologies offered at the RUG within the MOSBRI programm can be found at the MOSBRI website and at the website of the RUG. For research-specific questions you are encouraged to contact us.
Stimulated Emission Depletion (STED) Microscopy
Our group offers access to a state-of-the-art Stimulated Emission Depletion (STED) microscope which is optimized for live- and fixed cell imaging. The STED beam wavelength is 775nm, and we have two excitation wavelengths available for super resolution imaging: 560 and 640nm. We have additionally 405 and 480nm excitation lasers available for additional confocal imaging. To get an impression of the kind of data that can be obtained with this microscope, the following reference is indicative:
Sample preparation guidelines and information
A general description of the sample preparation guidelines are specified on the
MOSBRI website
. If you have a specific project you would like to receive advice on, you can reach out to us
directly
as well.
| | |
| --- | --- |
| Last modified: | 08 July 2021 4.48 p.m. |