Future Mortality Workshop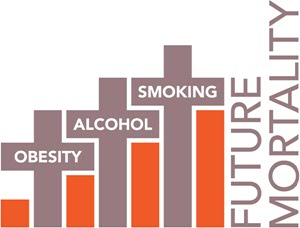 Announcement "Future Mortality" Workshop
The second and final workshop of the project will be organized alongside the Joint Eurostat/UNECE Work Session on Demographic Projections (Belgrade, Serbia, 25-27 November 2019).
When: November 26, 2019, 3 PM to 6 PM
Where: Palace of Serbia, Bulevar Mihajla Pupina 2, Belgrade, Serbia
Main organizer: Prof. dr. Fanny Janssen, University of Groningen, The Netherlands
Funding: The Netherlands Organisation for Scientific Research (NWO) (grant no. 452-13-001)
The aim of the Future Mortality workshop is threefold. Firstly, to present and discuss the different elements of the novel mortality forecasting technique we developed to integrate the effects of the smoking, alcohol and obesity "epidemics" and the past mortality experience in other European countries (for example the projection of smoking-, obesity- and alcohol-attributable mortality). Secondly, to brainstorm about possibilities for the potential implementation of the forecasting technique at statistical offices in Europe. Thirdly, to inform about and discuss my plans for a new research project to forecast mortality by socio-economic groups.
See as well the full workshop announcement and the preliminary programme.
The Future Mortality Workshop will be preceded by a presentation entitled "Future mortality in selected European countries, taking into account the impact of lifestyle epidemics" (see the abstract) during the mortality session of the Eurostat/UNECE Work Session, planned for Tuesday morning November 26.
| | |
| --- | --- |
| Last modified: | 01 November 2019 09.09 a.m. |