Visualisation and Virtual Reality
'Virtual Reality and Spatial-Temporal Models for Spatial Sciences and Urban Design in Education' (2017–2019) Our world is becoming more and more digital. Students have to be trained on modern technologies to create new kinds of content as future researchers and practitioners. This projects focuses on 3D and 4D modelling embedded in a virtual learning environment ('Mercator City') for urban planning and design education. Lead of this project is C. Yamu and G. Weitkamp.
'Visualisation Support Hub for Research and Education' (2017–2019) In the coming years the use of Virtual Reality and Augmented Reality techniques in research and education will increase substantially. Technologies such as the Hololens, HTC-vive and Magic Leap make new forms of (research driven) education and research possible. The project establishes a visualisation support hub where up to date knowledge and state of the art 360 degree video, 3D virtual and augmented reality hard- and software are available for experimenting and designing new concepts in research and education. This interfaculty project is lead by Marijke Verheij, Centre for Information Technology, University of Groningen. Lead for the Faculty of Spatial Sciences is C. Yamu and G. Weitkamp.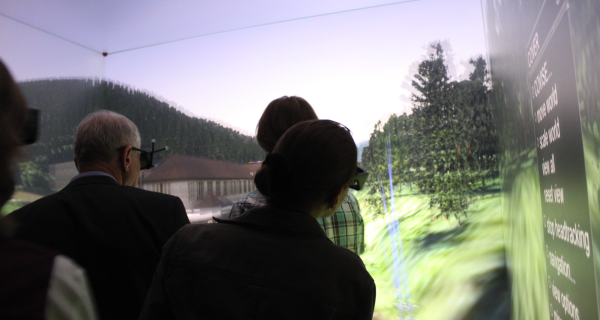 | | |
| --- | --- |
| Last modified: | 21 February 2018 10.05 a.m. |