So What's the New Normal? Covid-19 and the Quest for a Global Community. Retrospective and Outlook
While the Covid-19 pandemic keeps transforming societies worldwide, the notion of a "New Normal" is gaining momentum in many places and contexts. This notion can be analysed, contested and criticized from several perspectives. Does "normal" mean to carry on as before, apart from the means necessary to contain the virus? What about the global inequalities and grievances exposed and re-exposed by the health crisis? As Chime Asonye recently put it in an article for the World Economic Forum: "'Normal' has not worked for a majority of the world's population, so why would it start working now?"
In this 10th and final lecture of the 2020 series of Cultures of the Crisis. Corona and Beyond , Dr Florian Lippert will discuss the "New Normal" from three critical Cultural Studies angles: Besides a diagnostic approach based on arguments such as Asonye's and a discourse-critical perspective on the use of the term, Lippert's main focus will lie on the conceptual basis of the "New Normal": What cultural assumptions underlie it? Why do many seem to strive for it? And what could be a truly "new" alternative?
To discuss these questions, Lippert will apply approaches by cultural scholars such as François Jullien, Jürgen Link and Zygmunt Bauman, and also look back on crucial insights and examples from the previous lectures of the series.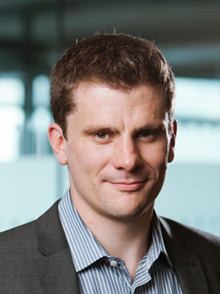 Dr Florian Lippert is Associate Professor (UHD), Deputy Chair, and Profile Coordinator of European Culture and Literature at the University of Groningen, and Expert Evaluator for the European Commission. He is the author of Selbstreferenz in Literatur und Wissenschaft. Kronauer, Grünbein, Maturana, Luhmann (Wilhelm Fink, 2013) and editor of Self-Reflection in Literature (Brill/Rodopi 2020, with Marcel Schmid) and has published widely on modern and contemporary literature and film, the European "migrant crisis", Discourse Theory and Social Systems Theory.
Florian Lippert received his PhD in Modern German Literature at the University of Freiburg, Germany, with a Full Scholarship by the German Research Foundation (DFG), and had lecturer positions at King's College London, Sungshin University Seoul and the University of Fine Arts, Karlsruhe. His current research focuses on notions and ideas of "cultural sameness" and "normality", especially in the context of contemporary populism.
| | |
| --- | --- |
| Last modified: | 08 July 2020 11.05 a.m. |