Podcast Je Suis #ProfdeFLE
About the Show
Je suis #profdeFLE is a podcast on the didactics of French as a foreign language which brings you up to date on the latest developments in research on various topics related to language teaching!
In each episode, I discuss in French with an expert in language didactics a topic relevant to teachers. My guest and I discuss what research has found on topics such as pronunciation, virtual exchange or the use of the target language in the classroom. Listen to this podcast during a nice walk and feel free to ask your questions on our next episode on the site!
Newest Podcast
Episode 2: The use of virtual exchanges (tandems) in the language classroom with Marco Cappellini, Aix Marseille, France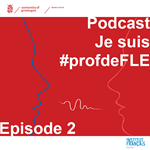 In this episode, I talk to Marco Cappellini from the University of Aix Marseille about virtual exchanges in the language classroom. We present the different types of exchanges that exist and their characteristics, and then we reflect on the skills that these exchanges allow to work on, such as language and intercultural skills. We also give examples at secondary school, high school or university level.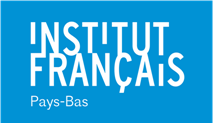 | | |
| --- | --- |
| Last modified: | 31 May 2022 12.41 p.m. |