Cultures of the Crisis. Corona and Beyond - Problems, Practices, Perspectives
A series of live lectures with Q&A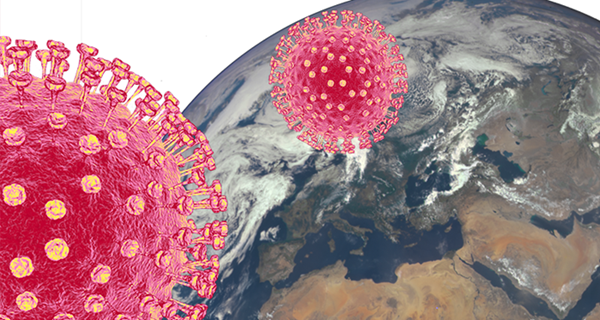 The current worldwide health crisis is also a crisis of social structures and cultural values. New national and cultural divides are arising, debates on solidarity and economic inequality are omnipresent, fake news are spreading, isolation leads to unprecedented social hardships.
In this lecture series, experts from Cultural Studies and related fields present analyses of these and other aspects of the "Corona Crisis", provide broader perspectives on various cultures of crisis, and offer insights into cultural practices of coping with them.
The chair group European Culture and Literature is situated in the programme European Languages and Cultures at the University of Groningen. Its main research areas include narratives of crisis, cultural and social change, European crises, and literature and conflict. This series took place from April to July 2020.
Organization and contact: Dr Florian Lippert
Free access to the lectures
Title of the lecture
Speaker(s)
1

Cultural Narratives of Crisis and COVID-19: Metaphors, (Un)Solidarity and Political Profiteering

This lecture is presented in association with the Harvard John A. Paulson School Of Engineering and Applied Sciences.

Prof Dr Pablo Valdivia, Judith Jansma, MA and James Leigh, MA
2

Stranger Things: Defamiliarization in the Time of COVID-19

Dr Alberto Godioli
3

Lockdown: Living in Microtopoi

Dr Christian Kirchmeier
4

Back to the Roots: Corona and the Crisis of Connection

Dr Vera Alexander
5

Exclusion versus Solidarity: Online Narratives of the Crisis in Latin America

Elizabeth Pinilla Duarte, MA
6

Lockup vs. Lockdown: COVID-19 in Latin American Prisons and the cultural narratives of biopolitics and confinement

Dr Konstantin Mierau, in collaboration with Gonzalo Albornoz, MA
7

Washing Hands during Corona Lockdown: The Politics of Soap in South Africa

Prof Dr Margriet van der Waal
8

COVID-19 and Feminism

Dr Ksenia Robbe, Dr Jeanette den Toonder, and Dr Ester Jiresch
9

Social Crisis in Capitalist Chile: The October 2019 Protests and the COVID-19 Health Crisis

Juan del Valle Rojas, MA
10

So What's the New Normal? Covid-19 and the Quest for a Global Community. Retrospective and Outlook

Dr Florian Lippert
| | |
| --- | --- |
| Last modified: | 20 October 2021 1.08 p.m. |