COVID-19 and Feminism
As numerous discussions of the current pandemic's social effects point out, inequalities of gender are amongst those problems which this crisis has brought in sharp relief, and, in some cases, has exacerbated. This lecture will discuss different gender-related aspects that are central to reproductions and transformations of inequality.
We will begin by considering the ways in which the categories of care and time have been engaged in mediated discourses of COVID-19. The tropes of self-care or fictions of excessive time circulated in the media are indicative of the ways in which inequalities are reproduced. Feminist critique of time and gender can provide useful insights into the processes of cultural reproduction such as the one we are facing and participating in these days. This discussion will focus on how feminist critique can be engaged to elucidate and counter contemporary inequalities that can be understood in gender and intersectional terms.
The second part of the lecture focuses on gender representation in expert groups and on decision making levels. If women are for a large part underrepresented at these levels, a small group of female leaders received a lot of media attention because of the effectiveness of their handling of the COVID-19 crisis. These women leaders could be taken as an example to increase women's participation and leadership not only during times of crisis, but also in times of stability.
The third part of the lecture analyses how art is dealing with political issues and how it can contribute to solutions for and transformations of inequality. Connecting to the topic of female leadership, we will discuss relevant cultural practices that are strongly linked with politics and deal with the negative and positive sides of successful feminism in a powerful way. Analyzing the role of culture as a political tool as well as a potential for social change, we will highlight the case studies' relevance for furthering feminism.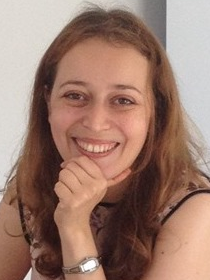 Dr Ksenia Robbe
Ksenia Robbe is Assistant Professor of European Culture and Literature (Russian). She holds degrees from the universities of St. Petersburg and Giessen, and was an Assistant Professor in African, Russian and Comparative Literature at Leiden University from 2012 until 2019, when she joined the Chair of European Culture and Literature at the UG. She has been a visiting researcher at the universities of Freiburg and Cape Town, and a EURIAS fellow at the Polish Institute for Advanced Studies. She is the author of Conversations of Motherhood: South African Women's Writing Across Traditions (UKZN Press, 2015), co-editor of Post-Soviet Nostalgia: Confronting the Empire's Legacies (Routledge, 2019), and is currently editing the volume Remembering Transitions: Local Revisions and Global Crossings in Culture and Media (under contract with De Gruyter). Her ongoing research engages with questions of time, memory and 'transitions' in post-socialist and postcolonial cultures on a global scale.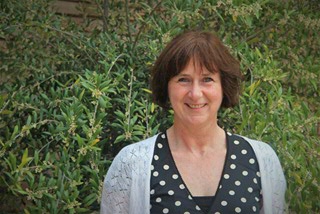 Dr Jeanette den Toonder
Jeanette den Toonder is Senior Lecturer of European Culture and Literature (French and francophone). Her research interests include questions of identity, autobiography, and journey and space in the contemporary francophone novel. She is particularly interested in migrant writing and the female voice. Her current research project focuses on Iranian women's writing in Europe.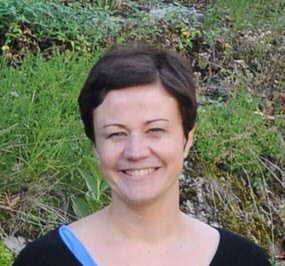 Dr Ester Jiresch
Ester Jiresch is Senior Lecturer for European Culture and Literature (Swedish) at the Chair of European Culture and Literature, University of Groningen. She received her PhD at the University of Groningen with a thesis on the role of networks in the work of female cultural transmitters of Scandinavian literature and culture in Europe around 1900 – comparing the Dutch/Flemish and the Austrian/German-speaking regions. Her research interests include cultural transmission, gender studies, Swedish culture and literature, and interdisciplinary research combining Humanities and Social Sciences (applied Political Science).
| | |
| --- | --- |
| Last modified: | 22 June 2020 3.58 p.m. |