What is OIKOS?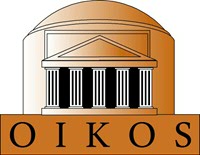 OIKOS (Onderzoeksinstituut Klassieke Oudheidstudiën) is the National Research School in Classical Studies in the Netherlands. It is a collaborative institution of six Dutch universities and one Belgian university:
The OIKOS office is hosted by one of these universities. OIKOS started in Leiden in 1999 and remained there until 2010. From 2011-2020, the Radboud University in Nijmegen held the secretaryship. As of 2021, members at the University of Groningen are responsible for the organization and coordination of OIKOS activities.
What does OIKOS do?
As a National Research School, OIKOS has a number of functions:
it organizes courses for PhD and ReMA students in the area of Graeco-Roman and Near Eastern Antiquity and its reception
it stimulates and coordinates research efforts in the area of Graeco-Roman and Near Eastern Antiquity and its reception through its research groups and platforms
it promotes the formation of an international network of researchers through its events
Annual Reports
As a National Research School, OIKOS prepares an annual report each year. The reports (in Dutch) can be consulted below. Would you like to view the full report including the attachments? Please contact the OIKOS office.
Statement social safety within OIKOS
OIKOS is committed to providing their students, staff and visitors with a safe environment. All universities participating in OIKOS endorse the Netherlands Code of Conduct. Of key importance to OIKOS are collegiality, integrity, equality, respect, openness and attention to each other. We do not tolerate any type of undesirable conduct, including sexual and general harassment, aggression, bullying or discrimination.
Breaches of desirable and ethical conduct are typically dealt with by the faculty ethics committees. It has been agreed, however, that if undesirable or unethical behaviour is reported to the OIKOS director or educational board, the board can take measures regarding participation in OIKOS activities or can even revoke OIKOS membership, in consultation with the alleged offender's university, who are formally responsible.
| | |
| --- | --- |
| Last modified: | 21 February 2023 10.33 a.m. |