Culture Digitized
Innovative digital methods enable humanities scholars to answer research questions which would be unanswerable before. Techniques like stylometrics, computer vision, network analysis and machine learning can be employed by humanities scholars to see patterns which would be untraceable for even the most dedicated scholar. Besides that, digital techniques also offer new ways of visualising research in innovative ways. GIS maps, 3D simulations and networks can collect and communicate research findings.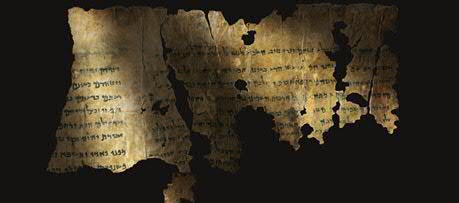 Showcase: The hands that wrote the Bible
Professor Mladen Popović, director of the internationally acclaimed Qumran Institute, proves that new techniques can solve millennia old riddles. In his ERC funded project The Hands that Wrote the Bible, Popović uses artificial intelligence to analyse the Dead Sea Scrolls, a collection of religious manuscripts found in eleven caves near the ancient site of Qumran. Digital palaeography could distinguish various 'hands' which wrote the texts and could shed light on the production of the scrolls. Popović collaborates with Lambert Schomaker, professor Artificial Intelligence at the University of Groningen. The latter developed the programme Monk which learns itself to read handwritten texts.
| | |
| --- | --- |
| Last modified: | 26 February 2019 12.32 p.m. |