PI - prof. P.P. Pescarmona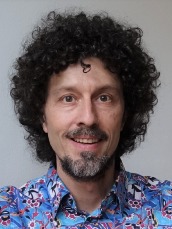 Paolo Pescarmona was born in Torino, Italy, and studied at the University of his hometown, where he obtained his Master Degree in Chemistry in 1997. In 1999 he moved to the Netherlands, where he obtained his Ph.D. from Delft University of Technology in 2003. Then, he worked for various years at the KU Leuven, in Belgium, first as post-doc and then as an assistant professor. In 2014 he moved to the University of Groningen, where he is currently Full Professor in Catalysis & Sustainability (since April 2022).
His research approach involves the rational design and development of catalytic materials for applications of academic, industrial and societal relevance, with a special focus on green chemistry. All aspects of the development of catalysts (heterogeneous and homogeneous) are covered: from the synthesis to the characterisation and testing. The targeted applications include CO2 utilisation, biomass conversion, selective catalytic oxidations, electrocatalysis, photocatalysis and the use of high-throughput techniques for the synthesis and testing of catalysts in liquid phase and in supercritical CO2. He published over 100 articles in international peer-reviewed scientific journals, 4 chapters in scientific books and 4 international patents. Currently, he is the Director of the Master program in Chemical Engineering at the University of Groningen and the President of the Dutch Zeolite Association.
| | |
| --- | --- |
| Last modified: | 02 March 2023 4.47 p.m. |