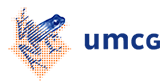 Rhinology Research
Rhinology research, endonasal sinus and skull base surgery
Endoscopic endonasal surgery (EES) is the therapy of choice to access pathology of the paranasal sinuses and/or anterior skull base. New technical developments in surgery are associated with an adjustment period in which surgeons acquire new surgical skills and gain experience.
For computed assisted surgery an optical infrared or an electromagnetic tracking system can be used. It is important to investigate the accuracy of these systems in a clinical setting and factors that influence accuracy.
A recent technical development in EES is the clinical use of a high-definition (HD) endoscope that provides stereoscopic, three-dimensional (3D) visualization of the surgical field. Today it is not clear what impact 3D endoscopy has on surgical efficiency, movement accuracy or the learning curve of (novice) surgeons.

Research staff
dr. Robert Feijen, dr. Astrid Korsten-Meijer, prof. Bernard van der Laan, drs. Ellen ten Dam, drs. Herman Helder

Collaborations
dr. Jos Kuijlen (UMCG/Neurosurgery), prof. Eelco Hoving (UMCG/Neurosurgery), Karin M. Vermeulen (UMCG/Department of Epidemiology), prof. Paul Krabbe (UMCG/Department of Epidemiology), University of Twente

Research topics
- Anatomical study measuring nasoseptal flap dimensions for skull base defect reconstruction
- Development of a multidimensional, site-specific health-related quality of life questionnaire
- Patient related outcome measurement study in patients undergoing endonasal pituitary surgery with a 3D endoscope
- Patient related outcome measurement study in patients undergoing endonasal sinus surgery
- Cadaveric study to compare the learning curve of the use of a 3D HD endoscope with a 2D HD endoscope
- Clinical and experimental evaluation of an electromagnetic navigation system (Kick EM Brainlab)
- Clinical study comparing an electromagnetic navigation system with an infrared system
- Evaluation of endonasal resection of inverted papilloma
Funding
Brainlab
| | |
| --- | --- |
| Last modified: | 04 May 2017 2.42 p.m. |