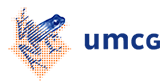 Head and Neck Oncology Research

Treatment of Head and Neck Oncology diseases usually leads to a diminished speaking and/or swallowing function. The research program is focused on optimizing speech and swallowing functions after treatment of Head and Neck Cancer by radiotherapy and/or surgery and improving clinical outcome and quality of life.
Research is focused on three subjects:
The determination of tumor specific protein expression and genetic alterations in Head and Neck Cancer to detect resistance to radiotherapy treatment and to improve reaction toc combined systemic treatment. This will ultimately lead to an optimal treatment planning.

The use of imaging techniques (like PET and NBI) in treatment planning and therapy evaluation. This will ultimately reduce morbidity by less surgery in these cases.

To optimize speech rehabilitation after surgery in case of a total laryngectomy.

This will ultimately lead to better secondary speech rehabilitation.
Shunt prostheses
prof.dr. B.F.A.M. van der Laan, prof.dr.ir. H.J. Busscher, prof.dr. H.C. van der Mei
Research topics:
Biofilms on silicone rubber voice prostheses (Buijssen KJDA)
Study of an automatic speaking valve for patients treated for throat cancer (van Kalkeren T, van der Houwen EB)
Prospective study on the cost-effectiveness of the Provox®2 and the Groningen Ultra Low Resistance tracheoesophaeal shunt in voice rehabilitation of post laryngectomy patients (Harms K)
Functional imaging in head and neck cancer
prof.dr. B.F.A.M. van der Laan, dr. G.B. Halmos, J. Wedman, dr. B.E.Ch. Plaat
Research topics:
Hypoxia imaging in laryngeal cancer with PET scanning (Bruine de Bruin L)

Study for a safe method without harming the patient relapse ear larynx cancer of the larynx be able to determine (Wedman J)

Narrow Band Imaging : establishing the prognostic role in head and neck cancer (Zwakenberg M)

Finding new molecular imaging targets in head and neck cancer (Hanemaaijer S)
Molecular biology of head and neck cancer
prof.dr. B.F.A.M. van der Laan, dr. G.B. Halmos, dr. B.E.Ch. Plaat
Research topics:
Biomarkers in laryngeal squamous cell carcinoma treated with radiotherapy (Wachters JE, Bruine de Bruin L, Kop E, van den Bovenkamp K)

Neuroendocrine tumors (van der Laan TP)

Proteomics in head and neck cancer (Bras L, Verhoeven CJ)

Detection of new HNSCC specific drugable and molecular imaging targets by functional genomic mRNA profiling (Hanemaaijer S)
Healty ageing
prof.dr. B.F.A.M. van der Laan, dr. G.B. Halmos
Research topics:
Head and Neck cancer in eldery patients (Bras L)
| | |
| --- | --- |
| Laatst gewijzigd: | 18 april 2017 20:51 |