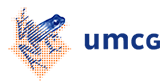 PI: Steven de Jong, PhD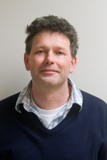 Position: Professor
Contact:
email


Phone number: +31 (0)50 361 2964
Publications: Pubmed
Biography
Steven de Jong studied Biology at the Rijksuniversiteit Groningen and obtained his PhD (1991) at the Department of Medical Oncology, University Medical Center Groningen, Groningen in the lab of Prof. dr. Liesbeth de Vries. Main subject of his thesis was to unravel cell biological mechanisms of drug-resistance in small cell lung cancer focusing on DNA topoisomerases. His post-doctoral research was on bacterial topoisomerases in the laboratory of Prof. dr. Gerard Venema, Molecular Genetics of the University of Groningen. After his return to the University Medical Center Groningen in 1995, he became staff member of the Medical Oncology. In 2002-2003, he was a visiting scientist in the Laboratory of Professor John.C. Reed, the Burnham Institute, La Jolla, California. In 2005 he was appointed associate professor in Translational Oncology. He became professor in Preclinical and Translational Oncology in 2011. His research is mainly directed at exploring novel rational treatment options to enhance therapeutic efficacy of cancer treatment.
Research focus
1. Understanding chemosensitivity of testicular germ cell tumors
Testicular cancer (TC) is considered the paradigm for curative disease. Wild type p53 is expressed at high levels in the majority of TCs. In human TC cell lines and patients, cisplatin is an extremely cytotoxic drug, inducing massive apoptosis. We have reported that cisplatin treatment resulted in enhanced levels of p53 and activation of the Fas apoptotic pathway in these cells. The underlying mechanism(s) of apoptosis and the role of p53 in cisplatin-resistant TC cell are under investigation. Strategies to enhance cisplatin-induced apoptosis by targeting MDM2 or reducing pro-survival signaling is another important focus. We are using several in vitro and in vivo models, especially patient-derived xenograft (PDX) models that have been established in our lab.
2. Identifying novel drugable pathways on ovarian cancer
Changes in expression patterns of genes belonging to pathways involved in cell cycle, DNA repair and apoptosis are currently thought to determine response to platinum-based chemotherapy in serous ovarian cancer. The most frequently mutated genes in serous ovarian cancer are p53 (~95%) and BRCA1/2 (10-20%). Based on gene/pathways discovery by protein and mRNA microarrays, and DNA hypermethylation on patient samples, patient-derived xenograft (PDX) models and cancer cell lines, we aim to identify and validate genes/pathways and their relation to chemotherapy sensitivity. Finally, since the majority of serous ovarian cancer patients will become resistant to treatment, we are testing drugability of these genes/pathways such as the IGF axis to overcome resistance. In addition, we are studying ovarian clear cell cancer that is not very responsive to platinum-based chemotherapy despite being predominantly p53 wild type. ARID1A is frequently mutated in this ovarian cancer subtype, and many additional mutations are found in genes from the PI3K/AKT/mTOR pathway, MAPK pathway and DNA repair pathway. Therefore, we are exploring two strategies, i.e. synthetic lethal strategies in ARID1A mutant cancers and more general strategies to target kinases involved in these pathways in all ovarian clear cell cancers using in vitro cell lines and in vivo PDX models that we have established.
Group members
Gerke Ariaans - PhD student
Jolanda Visser - PhD student
Joost Caumanns - PhD student
Gerda de Vries - PhD student
Ximena Rosas Plaza - PhD student
Thijs Stutvoet - MD/PhD student
Vincent Leeuwenburgh - PhD student
Shang Li - PhD student
Jiske Tiersma - PhD student
Phuong Le - Technician
Gert Jan Meersma - Research technician
Projects in which Steven de Jong is involved
Dutch Cancer Society Consortium Grant RUG 2017-11352. Identification and validation of genetic factors that determine sensitivity to Wee1 inhibition in high-grade ovarian cancer and related cancers. M.A.T.M. van Vugt, S. de Jong, T. Brummelkamp, J. Jonkers, J. Schellens, W. Kloosterman
Horizon 2020 EU project Grant No 731105. EurOPDX distributed infrastructure for research on patient-derived cancer xenografts (EDIReX). EurOPDX consortium
IAG4-A11, 2015. Development of 3D-culture models for cancer research. S. de Jong, F.A.E. Kruyt, Nano-FM, Perkin-Elmer
Dutch Cancer Society Grant RUG 2014-6691. Unravelling mechanisms of cisplatin sensitivity and resistance in testicular cancer to improve platinum-based cancer treatment. S. de Jong, J.A. Gietema, M.A.T.M. van Vugt
Dutch Cancer Society Grant RUG 2012-5477. Discovery and validation of new kinase targets for therapy in clear cell ovarian cancer. A.G.J. van der Zee, R. Bernards, S. de Jong
Dutch Cancer Society Grant RUG 2011-4928. The IGF-axis: toward novel patient tailored therapy in ovarian cancer. S. de Jong, A.G.J. van der Zee
Dutch Cancer Society Grant RUG 2011-5211. Targeting specific kinases and cytokine signals to enhance the anti-tumor activity of the death Ligand TRAIL in non-small cell lung cancer.F.A.E. Kruyt, S. de Jong , H.J.M. Groen
Research is performed in collaboration with groups within the department and institute (UMCG/RUG) as well as in national and international settings.
For further information regarding these research projects, please contact Steven de Jong
Selected Publications
Berns K, Caumanns JJ, Hijmans EM, Gennissen AMC, Severson TM, Evers B, Wisman GBA, Jan Meersma G, Lieftink C, Beijersbergen RL, Itamochi H, van der Zee AGJ, de Jong S, Bernards R. ARID1A mutation sensitizes most ovarian clear cell carcinomas to BET inhibitors. Oncogene. 2018 May 15.
Caumanns JJ, Berns K, Wisman GBA, Fehrmann RSN, Tomar T, Klip H, Meersma GJ, Hijmans EM, Gennissen A, Duiker EW, Weening D, Itamochi H, Kluin RJ, Reyners AKL, Birrer MJ, Salvesen HB, Vergote I, Van Nieuwenhuysen E, Brenton JD, Braicu EI, Kupryjanczyk J, Spiewankiewicz B, Mittempergher L, Bernards R, van der Zee AGJ, de Jong S. Integrative kinome profiling identifies mTORC1/2 inhibition as treatment strategy in ovarian clear cell carcinoma. Clin Cancer Res. 2018 Apr 23.
Meijers WC, Maglione M, Bakker SJL, Oberhuber R, Kieneker LM, de Jong S, Haubner BJ, Nagengast WB, Lyon AR, van der Vegt B, van Veldhuisen DJ, Westenbrink BD, van der Meer P, Silljé HHW, de Boer RA.

The Failing Heart Stimulates Tumor Growth by Circulating Factors. Circulation. 2018 Feb 19.

Liefers-Visser JAL, Meijering RAM, Reyners AKL, van der Zee AGJ, de Jong S. IGF system targeted therapy: Therapeutic opportunities for ovarian cancer. Cancer Treat Rev. 2017;60:90-99.
Tomar T, Alkema NG, Schreuder L, Meersma GJ, de Meyer T, van Criekinge W, Klip HG, Fiegl H, van Nieuwenhuysen E, Vergote I, Widschwendter M, Schuuring E, van der Zee AGJ, de Jong S, Wisman GBA. Methylome analysis of extreme chemoresponsive patients identifies novel markers of platinum sensitivity in high-grade serous ovarian cancer. BMC Med. 2017;15:116.
Kol A, Terwisscha van Scheltinga A, Pool M, Gerdes C, de Vries E, de Jong S. ADCC responses and blocking of EGFR-mediated signaling and cell growth by combining the anti-EGFR antibodies imgatuzumab and cetuximab in NSCLC cells. Oncotarget. 2017;8:45432-45446.
Ariaans G, Jalving M, de Vries EG, de Jong S. Anti-tumor effects of everolimus and metformin are complementary and glucose-dependent in breast cancer cells. BMC Cancer. 2017;17:232.
Hartmans E, Orian-Rousseau V, Matzke-Ogi A, Karrenbeld A, de Groot DJA, de Jong S, van Dam GM, Fehrmann RSN, Nagengast WB. Functional Genomic mRNA Profiling of Colorectal Adenomas: Identification and in vivo Validation of CD44 and Splice Variant CD44v6 as Molecular Imaging Targets. Theranostics. 2017;7:482-492.
Byrne AT, Alférez DG, Amant F, Annibali D, Arribas J, Biankin AV, Bruna A, Budinská E, Caldas C, Chang DK, Clarke RB, Clevers H, Coukos G, Dangles-Marie V, Eckhardt SG, Gonzalez-Suarez E, Hermans E, Hidalgo M, Jarzabek MA, de Jong S, Jonkers J, Kemper K, Lanfrancone L, Mælandsmo GM, Marangoni E, Marine JC, Medico E, Norum JH, Palmer HG, Peeper DS, Pelicci PG, Piris-Gimenez A, Roman-Roman S, Rueda OM, Seoane J, Serra V, Soucek L, Vanhecke D, Villanueva A, Vinolo E, Bertotti A, Trusolino L. Interrogating open issues in cancer precision medicine with patient-derived xenografts. Nat Rev Cancer. 2017;17:254-268.
Tomar T, de Jong S, Alkema NG, Hoekman RL, Meersma GJ, Klip HG, van der Zee AG, Wisman GB.

Genome-wide methylation profiling of ovarian cancer patient-derived xenografts treated with the demethylating agent decitabine identifies novel epigenetically regulated genes and pathways. Genome Med. 2016;8:107.

Alkema NG, Tomar T, Duiker EW, Meersma GJ, Klip H, van der Zee AG, Wisman GB, de Jong S. Biobanking of patient and patient-derived xenograft ovarian tumour tissue: efficient preservation with low and high fetal calf serum based methods. Scientific Reports. 2015;5:14495.
Hidalgo M, Amant F, Biankin AV, Budinská E, Byrne AT, Caldas C, Clarke RB, de Jong S, Jonkers J, Mælandsmo GM, Roman-Roman S, Seoane J, Trusolino L, Villanueva A. Patient-derived xenograft models: an emerging platform for translational cancer research. Cancer Discov. 2014;4:998-1013.
Jalving M, Heijink DM, Koornstra JJ, Boersma-van Ek W, Zwart N, Wesseling J, Sluiter WJ, de Vries EG, Kleibeuker JH, de Jong S. Regulation of TRAIL receptor expression by β-catenin in colorectal tumours. Carcinogenesis. 2014;35:1092-1099.
Meijer A, Kruyt FA, van der Zee AG, Hollema H, Le P, Ten Hoor KA, Groothuis GM, Quax WH, de Vries EG, de Jong S. Nutlin-3 preferentially sensitises wild-type p53-expressing cancer cells to DR5-selective TRAIL over rhTRAIL. Br J Cancer. 2013;109:2685-2695.
Pennarun B, Kleibeuker JH, van Ek WB, Kruyt FA, Hollema H, de Vries EG, de Jong S. Targeting FLIP and Mcl-1 using a combination of aspirin and sorafenib sensitizes colon cancer cells to TRAIL. J Pathol. 2013;229:410-421.
Azijli K, Yuvaraj S, Peppelenbosch MP, Würdinger T, Dekker H, Joore J, van Dijk E, Quax WJ, Peters GJ, de Jong S, Kruyt FA. Kinome profiling of non-canonical TRAIL signaling reveals RIP1-Src-STAT3 dependent invasion in resistant non-small cell lung cancer cells. J Cell Sci. 2012;125:4651-4661.
di Pietro A, Koster R, Boersma-van Eck W, Dam WA, Mulder NH, Gietema JA, de Vries EG, de Jong S. Pro- and anti-apoptotic effects of p53 in cisplatin-treated human testicular cancer are cell context-dependent. Cell Cycle. 2012;11:4552-4562.
Rikhof B, van der Graaf WTA, Suurmeijer AJH, van Doorn J, Meersma GJ, Groenen PJTA, Schuuring EMD, Meijer C, de Jong S. 'Big'-insulin-like growth factor-II signaling is an autocrine survival pathway in gastrointestinal stromal tumors. Am J Pathol 2012;181:303-312.
Koster R, Timmer-Bosscha H, Bischoff R, Gietema JA, de Jong S. Disruption of the MDM2-p53 interaction strongly potentiates p53-dependent apoptosis in cisplatin resistant human testicular carcinoma cells via the Fas/FasL pathway. Cell Death Dis. 2011;2:e148.
Heijink DM, Fehrmann RSN, de Vries EGE, Koornstra JJ, Oosterhuis D, van der Zee AGJ, Kleibeuker JH, de Jong S. A bioinformatical and functional approach to identify novel strategies for chemoprevention of colorectal cancer. Oncogene. 2011;30:2026-2036.
Heijink DM, Jalving M, Oosterhuis D, Sloots IA, Koster R, Hollema H, Kleibeuker JH, Koornstra JJ, de Vries EG, de Jong S. TNF-related apoptosis-inducing ligand cooperates with NSAIDs via activated Wnt signalling in (pre)malignant colon cells. J Pathol. 2011;223:378-389.
Koster R, di Pietro A, Timmer-Bosscha H, Gibcus JH, van den Berg A, Suurmeijer AJ, Bischoff R, Gietema JA, de Jong S. Cytoplasmic p21 expression levels determine cisplatin resistance in human testicular cancer. J Clin Invest. 2010;120:3594-3605.
Duiker EW, de Vries EG,Mahalingam D, Meersma GJ, Boersma-van Ek W, Hollema H, Lub-de Hooge MN, van Dam GM, Cool RH, Quax WJ, Samali A, van der Zee AG, de Jong S. Enhanced anti-tumor efficacy of a DR5-specific TRAIL variant over rhTRAIL in a bioluminescent ovarian cancer xenograft model. Clin Cancer Res. 2009;15:2048-2057.
Crijns AP, Fehrmann RS, de Jong S, Gerbens F, Meersma GJ, Klip HG, Hollema H, Hofstra RM, te Meerman GJ, de Vries EG, van der Zee AG. Survival- related profile, pathways, and transcription factors in ovarian cancer. PLoS Med. 2009;6:e24.
Maduro JH, de Vries EG, Meersma GJ, Hougardy BM, van der Zee AG, de Jong S. Targeting pro-apoptotic TRAIL receptors sensitizes HeLa cervical cancer cells to irradiation-induced apoptosis. Int J Radiat Oncol Biol Phys. 2008;72:543-552.
Jalving M, de Jong S, KoornstraJJ, Boersma-van Ek W, Zwart N, Wesseling J, de Vries EG, Kleibeuker JH.

TRAIL induces apoptosis in human colorectal adenoma cell lines and human colorectal adenomas. Clin Cancer Res. 2006;12:4350-4356.

Hougardy BM, Maduro JH, van der Zee AG, de Groot DJ, van den Heuvel FA, de Vries EG, de Jong S. Proteasome inhibitor MG132 sensitizes HPV-positive human cervical cancer cells to rhTRAIL-induced apoptosis. Int J Cancer. 2006;118:1892-1900.
Spierings DC, de Vries EG, Vellenga E, van den Heuvel FA, Koornstra JJ, Wesseling J, Hollema H, de Jong S. Tissue distribution of the death ligand TRAIL and its receptors. J Histochem Cytochem. 2004;52:821-831.
Spierings DC, de Vries EG, Stel AJ, te Rietstap N, Vellenga E, de Jong S. Low p21Waf1/Cip1 protein level sensitizes testicular germ cell tumor cells to Fas-mediated apoptosis. Oncogene. 2004;23:4862-4872.
Spierings DC, de Vries EG, Timens W, Groen HJ, Boezen HM, de Jong S. Expression of TRAIL and TRAIL death receptors in stage III non-small cell lung cancer tumors. Clin Cancer Res. 2003;9:3397-3405.
Van Geelen CM, de Vries EG, Le TK, van Weeghel RP, de Jong S. Differential modulation of the TRAIL receptors and the CD95 receptor in colon carcinoma cell lines. Br J Cancer. 2003;89:363-373.
Koornstra JJ, Kleibeuker JH, van Geelen CM, Rijcken FE, Hollema H, de Vries EG, de Jong S. Expression of TRAIL (TNF-related apoptosis-inducing ligand) and its receptors in normal colonic mucosa, adenomas, and carcinomas. J Pathol. 2003;200:327-335.
Spierings DC , de Vries EG, Vellenga E, de Jong S. Loss of drug-induced activation of the CD95 apoptotic pathway in a cisplatin-resistant testicular germ cell tumor cell line. Cell Death Differ. 2003;10:808-822.
Spierings DC , de Vries EG, Vellenga E, de Jong S. The attractive Achilles heel of germ cell tumours: an inherent sensitivity to apoptosis-inducing stimuli. J Pathol. 2003;200:137-148.
Timmer T, de Vries EG, de Jong S. Fas receptor-mediated apoptosis: a clinical application? J Pathol. 2002;196:125-134.
de Jong S, Zijlstra JG, de Vries EG, Mulder NH.

Reduced DNA topoisomerase II activity and drug-induced DNA cleavage activity in an adriamycin-resistant human small cell lung carcinoma cell line.

Cancer Res. 1990;50:304-309.
| | |
| --- | --- |
| Last modified: | 29 June 2018 2.21 p.m. |