Data as a treasure chest
Open data, big data, digitization... These terms are cropping up more and more, and have permanently changed academic research. Large amounts of data are like treasure chests, full of information that can change our perspectives on the past and present – and even offer predictions on the future. From our spending patterns and illnesses to our safety and energy usage, data says a lot about our previous, current and future behaviours. But we are also wary of data – or, at least, about its accessibility. As Professor Marcel Broersma says: 'Digitization and big data are a driving force that can be used for improving healthcare, for example. They allow us to identify diseases before they have even manifested themselves in a person. At the same time, however, digitization is causing all sorts of problems in terms of privacy or health insurance.'
Researchers at the UG use big data in various ways. Below, you can find a selection of articles that offer more insight into the possibilities of big data.
Video clips
Interviews and news items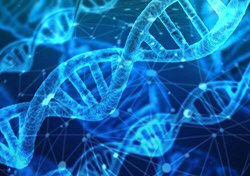 Data Science: a breath of fresh air for physics, genetics and history
Only a few University researchers get as much interaction with other fields of science as do the data scientists at the CIT, the Center for Information Technology at the University of Groningen. The team is currently involved in around 30 projects within a wide array of University departments.
Read more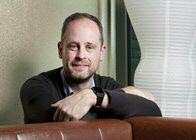 The whole world is eagerly awaiting historical economic data from Groningen
Robert Inklaar does not suffer from a lack of attention. The work carried out by this Professor of the Economics of Productivity and Welfare and his colleagues is having a huge global impact. The revised version of the Maddison Project Database, a treasure trove of historical statistics on economic development, led to trending graphs on the sites of the New York Times and Our World in Data. And the Penn World Table, compiled in Groningen by Inklaar et al, with its international comparisons of income and productivity, generates a steady 110,000 page views per year on the UG website.
Read more

The future is digital, but are you?
Many years ago, Marcel Broersma analysed old, yellowed newsprint for his PhD research on the history of the Leeuwarder Courant newspaper. Since then, digitalization has caused his research to shift to social media, new forms of media use and machine learning. When asked about his mission, the Professor of Media and Journalism Studies replied: to prepare Groningen's society for a digital future.
Read more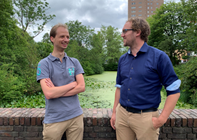 Open Science: transparency above all else
PhD students Maurits Masselink and Daan Ornée and senior researcher Jojanneke Bastiaansen, all based at the University Center of Psychiatry at the UMCG, are the enthusiastic cofounders and advocates of the Open Science Community Groningen (OSCG), set up in cooperation with colleagues from the Faculty of Behavioural and Social Sciences (BSS) of the UG. The OSGG is one of several national open science initiatives that have been warmly received in Groningen. We met up with researchers Maurits and Daan to discuss open science and open data.
Read more: https://rug.nl/datafederationhub/blog/open-science-transparency-above-all-else-09-07-2019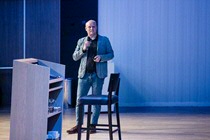 Artificial intelligence selects best candidate
Looking for needles in gigantic virtual haystacks? Or drawing-pins? Staples? The staff at Target Holding are never flummoxed by the huge volumes of digital data their clients supply them with. Artificial intelligence is often the key to spectacular results, helping companies to deploy both their human and their financial resources more efficiently.
Read more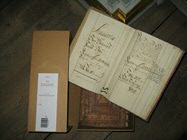 Sound Toll Registers: your ancestors' journeys are a mine of information
Researchers and history buffs rub their hands in glee about the Sound Toll Registers – 350 years of information about passage through the Sound. Thanks to the Sound Toll Registers Online digitization project (STRO), everyone can take a digital stroll through history from the comfort of their own home.
Read more
Geodienst
The UG's Geodienst is the only organization-wide university spatial expertise center in the Netherlands. The Geodienst is the central point of contact for technological innovation in the field of applications of spatial information technology (data, software, visualization). Multidisciplinary specialists in the field of spatial computing and Geographic Information Systems (GIS) support scientific research with customized software, analytics and visualisations.
A map by the Geodienst
Explanation: The national data scores are calculated based on the openness of various national datasets including: government budget, national statistics, national laws, company register, election results. Visit the Global Open Data Index for the complete description of the dataset.
Interested? Visit our Geodienst's website.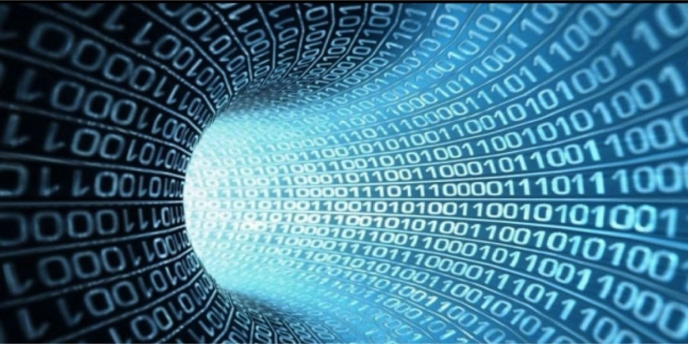 Data Science and Data Management
Data science is about discovering hidden patterns in data. Whereas IT infrastructure and applications make it possible to collect large quantities of data, it is the data scientist who can convert this into valuable information. The Centre for Information and Technology has expertise in the field of data at the University of Groningen. Our Data Science team helps researchers gain and analyse data and develop tools for data science. Each year researchers can request up to 450 hours of support from one or more of our data scientists through a Call For Proposals. Help is also offered when writing a proposal. The Research Data Office (RDO) supports researchers and institutes of the University of Groningen in planning, managing, collecting, storing and presenting research data.
Data Federation Hub
The Data Federation Hub (DFH) is an organisation connecting and building on several initiatives on research data at the University of Groningen (UG) and the University Medical Center Groningen (UMCG). It connects and fosters groups that support scientists to deliver innovative research in the North of the Netherlands.
Further reading, publications by Industry Relations UG
| | |
| --- | --- |
| Last modified: | 02 March 2023 10.56 a.m. |