Chair group on International Relations & Security Studies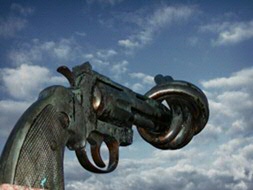 Research in International Relations and Security Studies (IRSS) is conducted along overlapping dimensions and at different levels of security with the aim to better understand the 'politics of security' across time and space. These include the material, spatial and visual dimensions of security practices spanning local and global spaces of current geopolitics. The group organises research around two broad themes: Critical Security Studies (Ryan, Guillaume, Hönke, Voelkner), and Security and Geopolitics (Humrich, De Wilde, Hönke, Shim), with regional expertise about security politics in Europe (including Turkey, Russia, Ukraine and the Caucasus), the Middle East, parts of Sub-Saharan Africa and Latin America, and China. It focuses on areas such as land acquisition in Africa (Ryan, Hönke); energy transition and urban security (De Wilde); health security (Voelkner); Arctic security (Humrich); and visual security (Guillaume, Shim).
The Chair Group brings much of its research interests together in the specialization International Security of the MA degree program IRIO, and organizes a bi-weekly Research Colloquium .
| | |
| --- | --- |
| Last modified: | 15 April 2020 11.13 a.m. |