Research Centre for Arts in Society
Past and present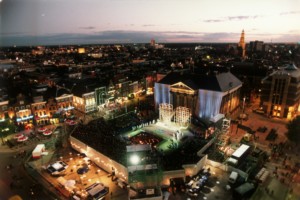 The Research Centre for Arts in Society (AiS) brings together research on the arts and their societal engagement and impact, both past and present. It hosts a multitude of disciplines including literature studies, art history, architecture and landscape, film studies, musicology, and theatre and performance studies. Research within AiS is focused at the transformative, changing nature of the arts in society throughout history until present day. It does so both in fundamental and applied, empirical and theoretical research. Apart from their work as academic researchers, members of the AiS are involved in cultural life on local, national and international level in for example museums or cultural and educational institutions.
The Research Centre for Arts in Society currently hosts seven theme groups:
The AiS theme groups reflect ongoing, innovative, and sustainable research-interests by the academic staff, PhDs and postdocs. Theme groups can be disciplinary or interdisciplinary and are all open to all PhDs throughout the faculty and beyond to enable academic exchange and support for specific research questions.