Ciampino: La località Marcandreola e la Via Castrimeniense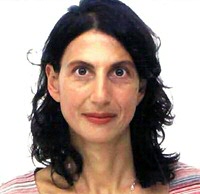 A.L. (Agnese) Fischetti MA
E-mail: A.L.Fischetti@rug.nl
Promotor: Prof. P.A.J. Attema
Period of employment: 1 October 2015 (start)
Financed by: self-funded
Project description:
This project is concerned with some very important aspects of human habitation and the development of the Marcandreola locality, in the territory of Ciampino, a municipality located between the suburban area south of Rome and the north-western slopes of the Alban Hills. In particular, the research focuses on an ancient road called via Castrimeniense and on two sites crossed by it: Marcandreola site and Romana Vecchia site. In order to achieve a better understanding of the role of the road in the development of these and other settlements nearby and to interpret the nature of the road, the following aims were formulated:
- Locate the circuit of the road considering all the stretches of the Castrimeniense discovered both in the past and recently and not yet linked to each other. Consider all the data that causes us to presume the passage of the road, such as the presence of big burial monuments often described in short abstracts and never studied as part of the ancient landscape. Recreate the sections of the road not found during excavations by data discovered by the survey, archive data, historical data, examination of aerial photographs (flights of RAF: Royal Air Force) of the second world war and of the GAI flights of the 1954, geomorphological analysis, historical cartography, analysis of toponymy
- Focus the research on the analysis of the ceramics found in two sites crossed by Castrimeniense: Marcandreola site (1), Romana Vecchia site (2). In particular black glazed ceramic, olle, dolia, creamy coarse, and all the miniature specimens, graffiti and over painted letters which belong to these classes.
- Analyse the big buildings found in the sites and not yet interpreted, in order to understand the sacred or burial function of these
This will allow us to redraw a new cartography with the data of the itinerary of road and the location of the neighbouring sites. Understand the nature of the Marcandreola locality: Is it a commercial, a boundary, or a sacred area? Understand the historic connection between Castrimeniense road and other ancient roads, as via Latina, which crossed this slice of territory. Distinguish the different phases of the settlements and in particular the importance of the republican age, so well documented during excavations.
| | |
| --- | --- |
| Last modified: | 20 February 2018 1.22 p.m. |