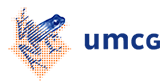 Testimonials
'The summer school was really interesting. With a mix of several aspects related to AI, we saw how ethics is a complicated yet important facet of AI, how to set up a project from the start taking into consideration the data and methods needed to achieve a certain goal, how to identify the source (and reliability) of available data, how big data and medical imaging provide opportunities for AI, and finally had really nice networking with people from several different backgrounds and countries.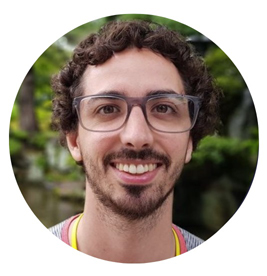 It really was a shame we couldn't be together in Groningen due to the pandemic. However, the interactive platforms that were used provided a lot of opportunities for interaction, collaboration, networking, and social activities. TAs were always available to help with any technical issue or with the assignments. The python notebooks that were provided will be a nice reference for future work. Also, the lectures on ethics and setting up projects will definitely be guiding my future work.
I would recommend the summer school 'Data Science and AI in Health' for people that want an overview introduction of what can be done with AI in medicine.'
Guilherme Domingues Kolinger, PhD student at the Medical Imaging Center, University Medical Center Groningen (UMCG)
---

'The Summer School Data Science and AI in Health offered a great introduction into research in data science and AI in medical research. Something I really liked about the summer school was how much attention was given to the planning and possible pitfalls of projects utilizing data science and AI. Ethical issues, project planning and data issues are subjects which might be less exciting, but they are very important to consider when setting up a project and often neglected by those not very familiar with data science and AI.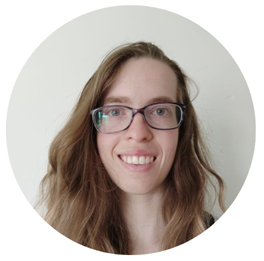 For me personally, the examples of the usage of more advanced AI techniques and the practical assignments where we got hands-on experience fitting the models was the most directly useful part of the summer school. I had been thinking of applying some of these in my research, but it is a pretty big hurdle to take without any experience. Everyone was really eager to answer any questions we might have, both during lectures as well as during the practical assignments. I would advise those without programming experience to really follow the Python course offered by DataCamp, which was assigned to us prior to the Summer School, because some of the assignments will require some understanding of Python code.
The Summer School really went over and above my expectations and I am very happy I was able to attend. I would definitely recommend this Summer School to other people (in fact, I already have!). For those in medicine interested in using data science and AI or those in data science interested in their options in the medical field, the Summer School really has a lot to offer.'
Mila Roozen, PhD student Biomedical Data Science at Groningen Institute for Evolutionary Life Sciences (GELIFES), University of Groningen
| | |
| --- | --- |
| Last modified: | 27 January 2023 2.19 p.m. |