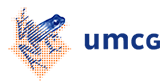 Introduction to CHARGE syndrome
In 2004 the CHD7 (Chromodomain Helicase DNA binding protein 7) gene was discovered to be the major gene involved in CHARGE syndrome. CHD7 mutations or deletions are found in over 90% of typical CHARGE patients (i.e. fulfilling the clinical criteria).
Since the discovery of the CHD7 gene, we have learned that the CHARGE spectrum is broader than previously thought. We have learned more about the clinical features that can be part of CHARGE syndrome and seen that patients with a CHD7 mutation do not always fulfil the clinical criteria. This raised the question which patients suspected of having CHARGE syndrome should be screened for CHD7 mutations. Finding a CHD7 mutation has important implications for clinical surveillance and genetic counselling. We therefore drew up a guideline to help clinicians decide when to perform CHD7 analysis (Bergman et al. 2011).
The care for patients with typical CHARGE syndrome and all patients with a CHD7 mutation is usually complex. The follow-up should therefore ideally be done by a multidisciplinary team of experts. In the University Medical Centre Groningen, we hold a CHARGE outpatient clinic in which several specialisms are involved. Based on our experiences, we have published updated recommendations for the clinical surveillance of CHARGE patients (Bergman et al. 2011).
The NVAVG and Platform VG have published guidelines on 'T he medical care of people with CHARGE syndrome. Information and advice for physicians, general practitioners and dentists " These are now available in English here (translation of 2011 Dutch guidelines).
CHARGE syndrome (OMIM 214800) is a variable multiple congenital anomaly syndrome. It occurs in approximately 1 in 15,000-17,000 newborns (Janssen et al. 2012). CHARGE is an acronym that summarises six cardinal clinical features: ocular coloboma, heart defects of any type, atresia of choanae, retardation of growth and/or development, genital hypoplasia and ear abnormalities often combined with deafness. Other clinical findings are: semicircular canal abnormalities (leading to balance disturbance), cranial nerve dysfunction (facial palsy), anosmia (inability to smell), renal abnormalities and cleft lip/palate. Based on these features, clinical criteriafor CHARGE syndrome were defined by Blake et al. in 1998 and Verloes in 2005.
News
June 2016: Conny van Ravenswaaij awarded honorary membership by the German CHARGE Syndrome group in recognition of her support.
October 2015: Contrary, tenacity and breakthroughs Interview with Conny van Ravenswaaij
"It's becoming more difficult to publish research on rare disorders."
...while it may be all well and good to gather data about genetics and do research, in the end, such research needs to benefit patients. In the case of Van Ravenswaaij, that means patients and their parents: she specializes in children who have rare chromosomal abnormalities. ...more Translated from a book published by ZonMw
18 juni 2015: 'Publiceren over postzegels is steeds lastiger' (in dit geval over bijzondere gevallen/ziektebeelden), is een hoofdstuk over het werk van Conny van Ravenswaaij. Het is gepubliceerd in Dwarsdenken en Doordouwen, een bundel waarin 18 onderzoekers op het brede terrein van het gezondheidsonderzoek bevlogen over hun werk en visie op het wetenschappelijk bestel vertellen.
"...genetische kennis vergaren en onderzoek doen zijn prima, maar uiteindelijk moet het onderzoek ten goede komen aan de patiënt. In het geval van Van Ravenswaaij zijn dat patiënt én ouders, omdat zij is gespecialiseerd in kinderen met zeldzame chromosoomafwijkingen."
Tekst: ZonMw, Frans Meulenberg, download pdf van hoofdstuk over Conny van Ravenswaaij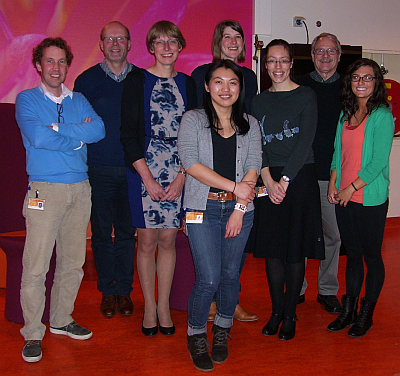 March 12-14, 2015: Dr. Tim Hartshorne and his student, Mandy Odren, visited our department. Tim is a psychologist with much experience in CHARGE syndrome. His lab at the Central Michigan University is working to improve our understanding of behavior in CHARGE syndrome.
Nov. 2014: English translation of NVAVG guidelines on the medical care of people with CHARGE syndrome, see more
Feb. 2014: The cause of brain defects in CHARGE syndrome identified.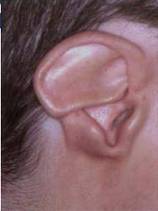 Our research focuses on:
The clinical and pathogenetic overlap between CHARGE and Kallmann syndromes
Smell and pubertal development in CHARGE syndrome
Congenital heart defects in CHARGE syndrome
The clinical overlap between CHARGE and 22q11.2 deletion syndrome
Immunological problems in CHARGE syndrome
Adrenal function in patients with CHARGE syndrome

Growth charts for children with CHARGE syndrome

Hearing and swallowing in CHARGE syndrome
Cochlear implants in CHARGE syndrome
Neuroradiology findings in CHARGE syndrome and their relation with the clinical phenotype
Exome sequencing in CHARGE patients without a CHD7 mutation
Guidelines for CHD7 diagnostics
Missense mutations in CHD7; interpretation and clinical phenotype
Database for CHD7 mutations
Contact person: Prof. Conny van Ravenswaaij-Arts, MD, PhD, email
| | |
| --- | --- |
| Last modified: | 24 June 2019 3.19 p.m. |