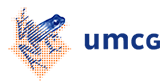 Consortia
The Genomics Coordination Center is the lead and a partner in a number of national and international consortia. Below are some examples of projects.
Currently GCC is the project lead for the EUCAN-Connect consortium. EUCAN-Connect's ambition is to maximize use and re-use of population cohorts for the European and Canadian community in an optimal scientific and cost-efficient way: existing cohorts should closely collaborate and be made accessible to the global scientific community. GCC contributes with the MOLGENIS software and FAIR data management expertise to deploy a FAIR federated data platform to make cohort data findable, accessible, interoperable and reusable; the software also enables large-scale pooled analyses using federated technologies and allows users to deposit, curate and analyse data with privacy-protecting features that account for ethical, legal and societal implications. More information can be found on the project website: EUCAN-Connect. This project is closely linked to the EU-funded projects LifeCycle, LONGITOOLS and ATHLETE.
GCC developed the MOLGENIS catalogue as a platform to make biobank and data collections visible and accessible by providing a versatile and easy-to-use web-based catalogue that can integrate with request workflows. The product has been used to provide catalogues as part of several projects: For the BBMRI-NL project we developed the BBMRI-NL Biobank and Data collection Catalogue; As part of the BBMRI-ERIC Common Services for IT we developed the Directory; For PALGA we made the PALGA Openbare Databank.
For European Reference Networks (ERNs) we developed the MOLGENIS rare disease registry database RD3, which provides the ERN with a patient registry system that implements the core variables defined as part of the JRC ERDRI platform, while also offering extensibility to meet the needs of the ERN. GCC also participates in the European Joint Programme for Rare Diseases as one of the infrastructure providers and further develops the RD-Connect Sample Catalogue as part of that project.
Also, GCC is collaborating closely with national partners Health-RI and DTL to pursue a national research data infrastructure.
In the last few years, the GCC has been involved in many nationally or internationally funded scientific projects, including: EU-BioMedBridges consortium, EGI Competence Center, EU-BioSHARE consortium, EU-GEN2PHEN, RD-Connect, CTMM-TraIT, IMI Conception.
| | |
| --- | --- |
| Last modified: | 05 March 2020 12.40 p.m. |