Current members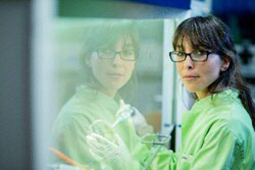 Marjon de Vos – Assistant professor
In 2018 I joined GELIFES as an assistant professor where I investigate the ecology and evolution of polymicrobial (infectious) ecosystems and antibiotic resistance.
I teach part of the Evolutionary Medicine, Microbiome and Genomics in Ecology and Evolution courses.
Additionally, I am coordinator of the GREEN cluster in GELIFES, treasurer for the Association for Researchers in the Talent Scheme of NWO (VVViO), member of the The Netherlands Organisation for Health Research and Development core committee on Infectious Diseases and Antibiotic Resistance, and member of the International Advisory Board for The Lancet Microbe.
In the past I worked as an NWO VENI postdoctoral fellow at the laboratory of Genetics at Wageningen University (2015-2018). I investigated the evolution of antibiotic resistance and microbe-microbe interactions in polymicrobial infections. During my postdoc in the Biophysics and Systems Biology group at IST Austria (group moved to Cologne) I worked on microbial interactions in bacterial communities derived from patients suffering from urinary tract infections, and antibiotic resistance (2012-2015).
During my PhD in the Biophysics group at AMOLF I studied genetic and environmental interactions that determine the course of evolution. The results were described using the fitness landscape metaphor (2007-2012).
---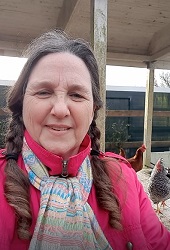 Yvonne van Katwijck – Secretary
I am a secretary for all 4 clusters within the Microbial Ecology group:
Microbial Community Ecology/Falcao Salles lab
Microbial Ecology & Evolution/De Vos lab
Virus Ecology & Evolution/Lequime lab
Eco-Evolutionary Bioinformatics/Hackl lab
As a secretary I support staff, students and guests with all kinds of administrative stuff, like meetings, applications, mail, office supplies and so on.
I am also a secretary for the Plant Ecophysiology group and for the Groningen University Fund.
After work I keep busy with my house, (big) garden and my animals (Beestenboel)!
I also make earrings for my webshop The Earbell Factory.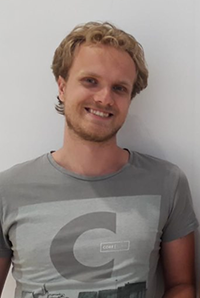 Lars Zandbergen – PhD student
I am a PhD student at GELIFES at the University of Groningen since December 2018.
My project is about the ecology and evolution of infectious ecosystems with a focus on bacterial interactions and antibiotic resistance development of bacteria from the urinary tract.
I started investigating bacterial interactions of urinary tract bacteria at the laboratory of Genetics at Wageningen University for my final thesis of my MSc degree.
During my MSc I also worked on identifying a novel bacteriocin from Enterococcus species to inhibit the growth of pathogenic Enterococcus bacteria at the UMC Utrecht.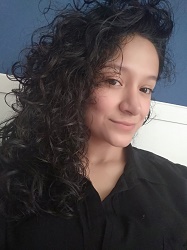 Misshelle Bustamante Ordonez – PhD student
I come from Ecuador. I studied Ecology, Evolution and Conservation Biology during my MSc. I did my thesis on the role of HGT in the evolution of microbial metabolism. My research interest since then has been in microbial evolution. Now I am a PhD student in the Adaptive Life research theme at GELIFES and I study the role of eco-evolutionary interactions on the spread of antimicrobial resistance by means of HGT in pathogenic microbial communities.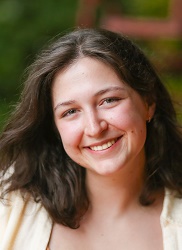 Freya Darling Eriksen - PhD student
I am a PhD student in GELIFES investigating the eco-evolutionary dynamics of urinary tract infections. My project aims to understand the role of bacterial community interactions on uropathogenic growth and diversification. My work combines multi-disciplinary methods on the intersection of microbial ecology and human health to disentangle the underlying mechanisms that drive UTIs.
I am originally from California (USA) and have a background in conservation, wildlife ecology, and evolutionary biology. I did my MSc in the MEME program and completed thesis projects at the University of Groningen (The Netherlands) and Uppsala University (Sweden). My interest in microbial community dynamics began during my MSc thesis in Groningen, where I investigated higher-order bacterial interactions in uropathogenic communities.
| | |
| --- | --- |
| Last modified: | 19 September 2023 12.58 p.m. |