Sustainable Landscapes Competence Centre
Mission
The mission of the Sustainable Landscapes Competence Centre (SLCC) is to develop, test and improve concepts of landscape planning that integrate ecological and non-ecological values, e.g. economic values, on the basis of cutting-edge evolutionary ecology research.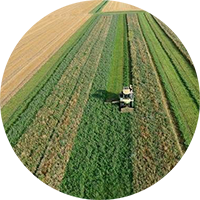 Background
In sustainable landscapes different functions are in balance and reinforce each other, in contrast to the current degraded landscapes where conflicts between functions exist. The latter is exemplified by the intensification and industrialisation of agriculture which has led to a biodiversity crisis in agricultural landscapes (e.g. decline of farmland birds). This biodiversity crisis is not restricted to agricultural landscapes but a general phenomenon, as the conservation status of species and habitats, including natural habitats, in the Netherlands is generally unfavourable. This is an undesirable situation as healthy ecosystems will be needed to ensure a liveable planet. Smart inter-disciplinary solutions are needed to solve this conflict between economy and ecology, and we propose sustainable landscapes as a viable solution at the landscape scale.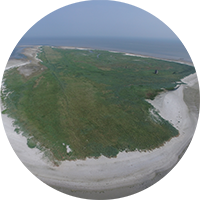 Framework
Sustainable Society is one of the research priorities of the University of Groningen, and Sustainable Landscapes is one of the flagship projects within this research theme. The Sustainable Landscapes Competence Centre is part of the Groningen Institute for Evolutionary Life Sciences (GELIFES) and aims to translate evolutionary ecology research into practical applications for sustainable landscape planning and nature conservation, and, vice versa, to translate practical dilemmas and societal questions into basic research. Through the SLCC, GELIFES achieves a society-oriented research agenda and a more visible role in society generating social engagement.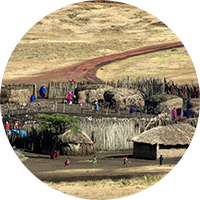 Scope
The Sustainable Landscapes Competence Centre considers the Northern Netherlands, the University of Groningen's backyard, as its focal living laboratory. Here, several acute dilemmas exist over the production of food and energy in relation to ecological values. However, as insights and main principles are scalable, SLCC also sees a role in international projects where similar conflicts exist over landscape functions.
| | |
| --- | --- |
| Last modified: | 24 December 2020 4.26 p.m. |