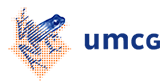 Medical Statistics and decision making
Mission
The development, improvement and dissemination of advanced statistical methodology as well as applications in clinical and epidemiological research.
Content
The unit's research activities focus on methods concerning statistical modeling and medical decision support. Emphasis is on longitudinal and time-to-event analyses, as well as on causal inference techniques. These are also central topics in the research programme Life Course Epidemiology. Another research focus is on decision analysis techniques to support benefit-risk assessments of medicines.
We feel responsible for the statistical education at the UMCG. In basic and advanced courses, we teach statistical methods to students and postgraduate students. In addition to methodological research and teaching, the unit collaborates with other units of the Department of Epidemiology, as well as with various clinical departments in the UMCG. In joint research projects we offer tailor-made statistics for medical research and provide statistical support in the design and analysis of clinical studies.
New Course 2019/2020
Senior staff

Name
Function/collaboration
e-mail address
Topic
Gerton Lunter
Full Professor

g.a.lunter umcg.nl

Clinical Epidemiology
Hans Hillege
Full Professor

h.hillege umcg.nl

Clinical Epidemiology
Sacha la Bastide
Assistant professor

s.la.bastide umcg.nl

Causal Inference
Hans Burgerhof
Lecturer

j.g.m.burgerhof umcg.nl

Teaching; study design
Douwe Postmus
Senior researcher

d.postmus umcg.nl

Medical decision making
Daan Reid
Software engineer

d.reid umcg.nl

Evidence syntheses
Joris de Keijser
Software developer

j.j.de.keijser umcg.nl

PhD fellows
Collaboration
May Angsupaisal
Developmental Neurology, Pediatrics
The effect of specific support during sitting on reaching and grasping in children with cerebral palsy.
Merel van den Broek
Medical Center Leeuwarden
Outcomes after batriatic surgery
Tammo Brouwer
Medical Center Leeuwarden
Anesthesia
Yuntao Chen
Advanced survival analysis techniques
Advanced survival analysis techniques
Tessa Elling
Hematology, UMCG

t.elling umcg.nl

From Vitamin K antagonists to novel oral anticoagulants

Darlene Huisenga

Developmental Neurology, Pediatrics, UMCG

Developmental outcomes of infants born with severecongenital heart disorder

Jasper van Miert
Hematology
Optimal anticoagulation therapy
Darko Mitrovic
Medical Center Leeuwarden

The use of novel oral anticoagulants in daily practice

Annette van Ojik
Medical Center Leeuwarden
In-hospital anticoagulation
Sonia Roldan Munoz
Clinical pharmacy & pharmacology

s.roldan.munoz umcg.nl

Preference heterogenety in regulatory benefit-risk assessment
| | |
| --- | --- |
| Last modified: | 29 October 2020 4.25 p.m. |