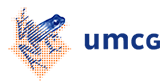 Medical Statistics and decision making
Mission
To develop and apply statistical and machine learning methods for analyzing ever-larger and complex data in collaboration with epidemiologists and clinicians.
Content
Our research focuses on developing modern methods for statistical modeling in clinical and epidemiological studies and analyses of large cohort data. We also develop decision analysis techniques to support benefit-risk assessments of medicines and medical decision making. In addition to these research activities our unit teaches statistical methods to undergraduate and postgraduate students through a range of basic and advanced courses, and provides statistical support through the Clinical Research Office and through short- and long-term collaborations with various clinical departments in the UMCG.
Plans
In 2021 we plan to develop a new course focused on machine learning methods that are relevant for medical research, and launch several new e-learning modules for statistics courses . We will also explore how our risk assessment software ADDIS can support UMCG staff. Our research efforts in 2021 are focusing on developing methods for identify hidden patterns in Lifelines and UK Biobank data.
Senior staff

Name
Function/collaboration
e-mail address
Topic
Gerton Lunter
Full Professor, unit chair

g.a.lunter umcg.nl

Statistics and Machine Learning
Hans Hillege
Full Professor

h.hillege umcg.nl

Clinical Epidemiology
Sacha la Bastide
Assistant professor

s.la.bastide umcg.nl

Causal Inference
Hans Burgerhof
Lecturer

j.g.m.burgerhof umcg.nl

Teaching; study design
Douwe Postmus
Senior researcher

d.postmus umcg.nl

Medical decision making
Kata Tamasi
Statistical Consultant

k.tamasi umcg.nl

Medical Statistics
Daan Reid
Software engineer

d.reid umcg.nl

Decision Support Systems
Joris de Keijser
Software engineer

j.j.de.keijser umcg.nl

Decision Support Systems

Karlis Zalite
Software developer

k.zalite umcg.nl

Decision Support Systems

PhD fellows
Collaboration
Yuntao Chen
Advanced survival analysis techniques
Advanced survival analysis techniques
Darlene Huisenga

Developmental Neurology, Pediatrics, UMCG

Developmental outcomes of infants born with severecongenital heart disorder

Sonia Roldan Munoz
Clinical pharmacy & pharmacology

s.roldan.munoz umcg.nl

Preference heterogenety in regulatory benefit-risk assessment
Klazien de Vries
Mathematics, Oncology

k.de.vries umcg.nl

Improved survival analysis using machine learning
Aïda Baxhaku

Re-design of the study data import process of the ADDIS software
| | |
| --- | --- |
| Last modified: | 16 April 2021 6.02 p.m. |