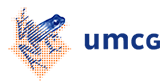 Digestive system diseases
Mission:
To conduct methodologically oriented multidisciplinary collaborative research into the occurrence and universal determinants ( causal , predictive and prognostic ) of Digestive System health and diseases .
Methods:
We undertake epidemiological such as observational ( cross sectional , longitudinal , consortium ), or experimental ( clinical RCTs ) and basic studies by implementing epidemiological , genetic epidemiological , and functional methods.
Teaching:
We contribute to integrative master and PhD training programs, including Bachelor, Master, PhD and Post-Doc, and MD-PhD trajectories which consisting of (i) Research, (ii) Objective learning, and (iii) Skills development.
Setting:
Department of Epidemiology , UMCG , Groningen, The Netherlands.
Assets:
The LifeLines Cohort Study and Bio-bank ; IBD Cohorts; NAFLD/NASH Cohorts, Achalasia Cohort; AIH Cohorts; Partner to several International Consortia,
| STAFF | | | |
| --- | --- | --- | --- |
| Name | Function/collaboration | contact | Topic |
| Behrooz Z. Alizadeh | Assistant professor, unit chair | b.z.alizadeh umcg.nl | Health and disease of digestive system and inflammation |
| Ali Abbasi | Senior researcher | a.abbasi umcg.nl | Causal inference and prognostic modeling |
| Atiqul Islam | Post doc | a.islam umcg.nl | Statistics, analysis of complex data |
| FELLOWS | | | |
| --- | --- | --- | --- |
| Name | Position/collaboration | contact | Topic |
| Shifteh Abedian | Research fellow | s.abedian umcg.nl | Pharmacogenetic factors in the course of diabetes and inflammatory bowel diseases |
| Reza Abdollahi | PhD fellow | m.abdollahi umcg.nl | The disease course in autoimmune hepatitis |
| Marzyeh Amini | PhD fellow | m.amini umcg.nl | To dissect endo phenotype efect in association of genetype to phenotype in complex diseases |
| S. Farhang | PhD fellow | | Predictors of the outcome of first episode psychosis in the Iranian ARAS-cohort |
| Mahmudul Huq | PhD fellow | mahhuq gmail.com | Neural network analysis to dissect underlying genetic link between IBD and schizophrenia |
| Neda Khalilian | Gastroenterology/Dermatology | n.khalilian.ekrami umcg.nl | Comorbidity of skin diseases in IBD |
| Fareeba Sheedfar | Post doctoral fellow | | Diet and nutrition in health and diseases of the liver |
| Mohammad Abdollahi | Research fellow | m.abdollahi umcg.nl | The disease |
| Sara Moazzen | Research fellow | s.moazzen umcg.nl | Diet in gastro-intestinal cancer |
| Elnaz Naderi | MSc/Radiotherapy | e.naderi umcg.nl | Predictive models in cancer: a meta rado-genomics study |
| Vera Peters | Research fellow | v.peters umcg.nl | The (non)sense of dietary measures for a healthy and diseased gut |
| Kim van der Sloot | Research fellow | k.w.j.van.der.sloot umcg.nl | Exposome-genome interaction in the development and course of inflammatory bowel disease |
| Tesfa Habtewold | PhD fellow/Psychiatry | t.d.habtewold umcg.nl | Latent class analyses to distinguish subgroups in hetero-geneous outcomes and its associated genetic factors |
| Lyan Rodijk | PhD fellow/Liver transplantation | l.h.rodijk umcg.nl | The traject and outcome of psycho-motor de velopment in bilary artresia |
| Natalia Tiles-Sar | PhD fellow/Psychiatry | n.tilles-sar umcg.nl | Causes and courses of social recovery in psychosis |
| | |
| --- | --- |
| Last modified: | 19 September 2019 4.49 p.m. |