Plastic-fantastic food: drill me a fried egg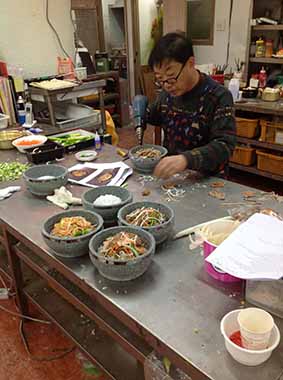 Plastic-fantastic food: drill me a fried egg please.
Having written here before about the plastic-fantastic food displays at restaurant windows, I decided to buy a set to display at the new Korea Corner of the Main Library.
I visited the Mirage-Replica company in Songdo (where our U4 partner Ghent Opened a campus this year, but that is a different story).
Department Manager Byeong-joo kindly showed me around. This is how it works: restaurants email a photo of a dish they would like to be replicated. Employees then cut, mould and colour the foodstuffs into real dishes. Both colouring and texture of the chopped-, cooked- or stewed-foodstuffs look absolutely fantastic.
All dishes are handmade, that's is, with power tools, plyers and drills. Workbenches are filled with fake fried eggs, noodles, sausages, cream-deserts, sushi rolls, even pancakes, you name it, as well as hammers and blow-torches (pictures below).
The displays are costly and can cost over one hundred USD. Hearing the material was intended for the Korea Corner of the University, the company generously opened its showcases to donate the majority of the display dishes. The manager kept on whispering "education" and "very tasty", when he selected KOrea's finest dishes. The company even threw in a foldable traditional dinner table. There was one condition: I could only choose Korean food items, no foreign food. Which makes sense of course.
It also shows how important and respected education is in Korea.
Tjalling Halbertsma
---
- For those who want to see more: visit the Mirage-Replica website.
- For those who would like to see how the material is made (video).
- For those who want to see the real thing, visit the Korea Corner on the second floor of the Main Library.
Tjalling Halbertsma visits the Korean Studies department of Seoul National University, the Korea Foundation, Pusan National University and Songdo Global University Campus, Incheon, Korea 15-22 November, 2014.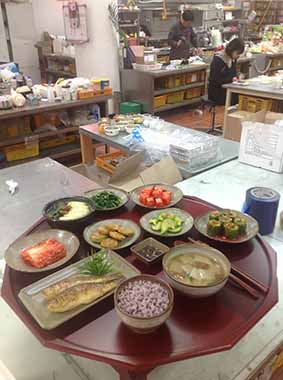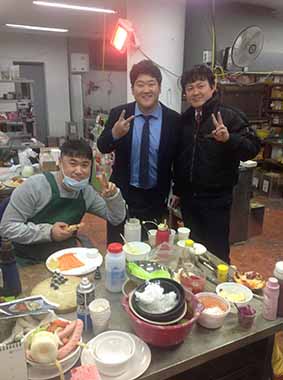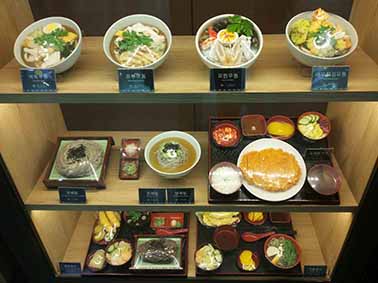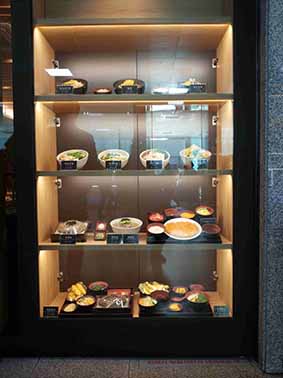 | | |
| --- | --- |
| Last modified: | 18 August 2020 10.22 a.m. |