Busiest air route in the world? Take a wild guess…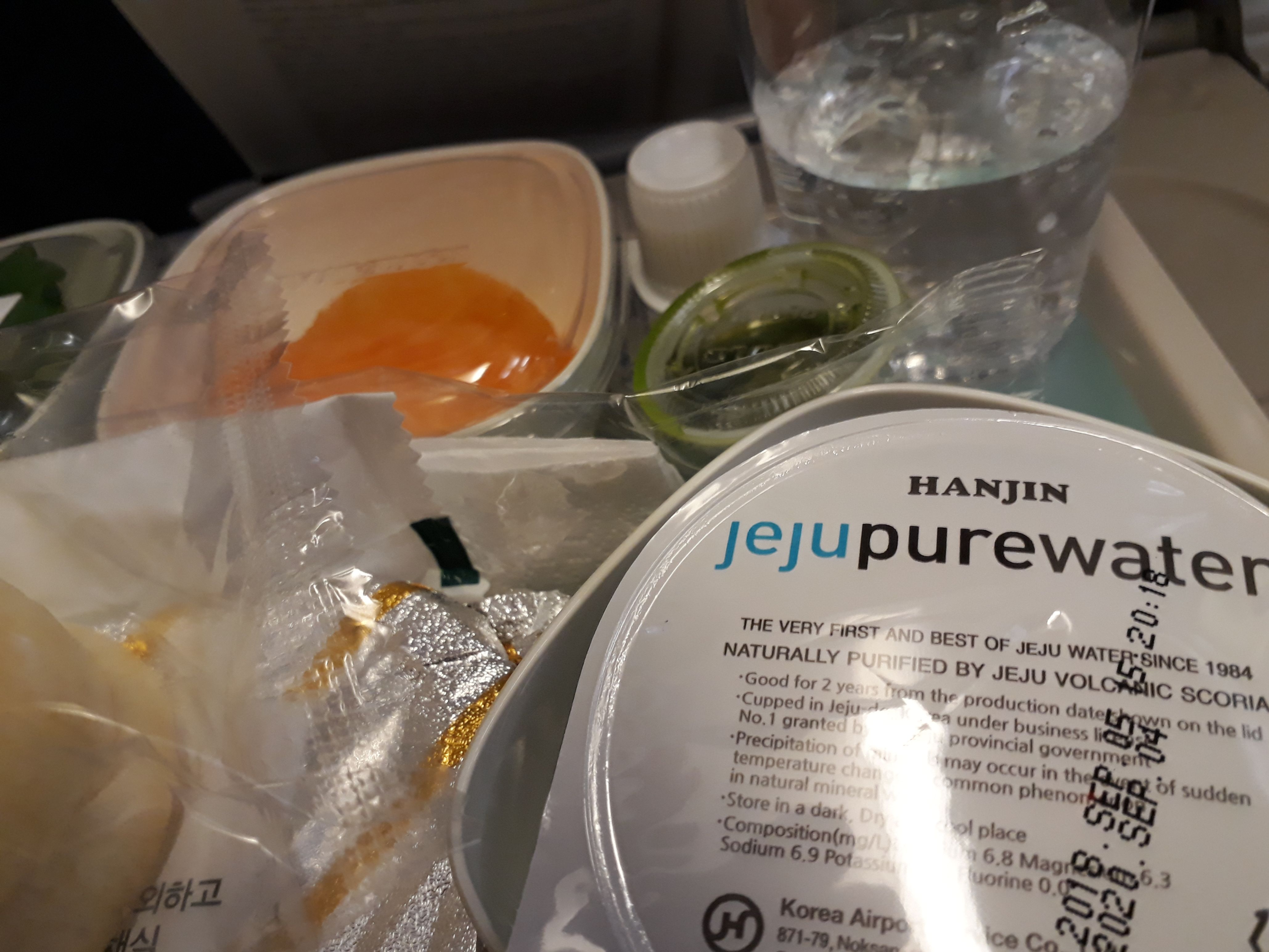 Visiting one of the foundations supporting CEASG this week, I had the dubious honor to fly the busiest air route in the world. Any clue which route I am writing about? According to the South China Morning Post of Hongkong, some 65 thousand flights shuttled this route last year (2017). That's about 180 flights per day!
Which places they connect? Again, make a guess. It is probably a route you have not heard of - it is certainly not connecting Hongkong. Nor London or New York. Let alone Groningen-Eelde. It is, of course, a route in East Asia. Still no clue? The busiest air route in the world connects Korea's capital Seoul with Jeju, a lush island capital off the southern tip of Korea. Palm trees, sea food, beaches and all.
According to media publications some 13.5 million air passengers used the route in 2017. Imagine, you live on a scenic island called Jejudo, and suddenly the world descends on you. Its obviously good for the local economy, but then, I do wonder if all the locals are pleased all of the time.
Most of the visitors are tourists. My hosts however work for the Korea Foundation, an institution supporting Korean studies outside Korea. CEASG has submitted various grant applications with the Korea Foundation. But why base yourself on an island, I wondered before knowing about the abundant air connections (and perhaps this is a bit of a mainland attitude)?
Recently, the Korean government decided to move a number of its state institutions and agencies away from the capital in order to stimulate regional development. As the Korea Foundation is a state institution, it moved part of its offices to Jeju this year.
Given how well Jejudo is connected to mainland Korea and especially the capital Seoul, the choice for for an island is not as outlandish as it may seem. There are after all some 170 flights a day to choose from. And that's apart from the ferry.
Some employees and officials working on the island even commute to and from the island, though perhaps not on a daily basis. It is a bit like some of our faculty who live in Amsterdam or The Hague and teach in Groningen - but without the sunny beaches, buddhist temples and palm trees …
Tjalling Halbertsma is CEASG's Director International
For numbers cited and more on Jejudo see the South China Morning Post: https://www.scmp.com/magazines/post-magazine/travel/article/2148406/good-bad-and-ugly-sides-south-koreas-jeju-island
Comments