MIRAI Program 2016: A Memorable Experience
| | |
| --- | --- |
| Date: | 16 February 2017 |
| Author: | Lise Weerden en Montijn Huisman |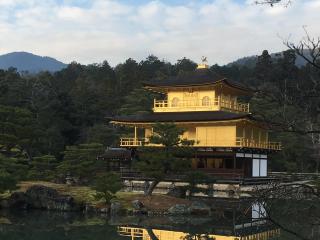 Since the phrase entered common usage around two decades ago, both the concept and practice of public diplomacy have gained increasing attention. Various actors have come to explore its potential, and public diplomacy has become prominent in many countries' diplomatic strategies. Japan is no exception thereto. In 2004, the country's Ministry of Foreign Affairs (MOFA) established a Public Diplomacy Department aimed at raising Japan's international public image. Initially in charge of public relations, the department's current mission has expanded to include the coordination of a wide range of innovative and cultural exchange programmes. Exemplary thereof are the 'Friendship Ties Programs,' designed to promote people-to-people exchanges, and to "encourage an understanding of Japan's economics, society, history, diverse culture, politics and diplomatic relations among participants." Last December we had the privilege to participate in one of them: the MIRAI Winter Program 2016, intended to promote mutual-understanding, to enhance intellectual discussions, and to build strong international and inter-cultural networks – all within the timespan of seven days.
Following online preparations and a journey of many hours and even more miles, we arrived in Tokyo on December 15. Together with 78 other students from across Europe, we embarked on a journey that would not only take us to Tokyo, but also to Hiroshima and Kyoto. Aside from an introductory session and plenty of time to intermingle, the first days were characterized by a deepened understanding of Japan's politics. We received lectures by MOFA officials on three of Japan's foreign policy spearheads: cooperation with Africa, United Nations Security Council reform, and disarmament and non-proliferation. We were able to further elaborate on some of these topics during our visit to Waseda University the next day. With an academic background in International Relations, some of the provided information was already well known. Yet due to their first-hand experience and knowledge of the most recent developments, MOFA officials managed to provide additional and valuable insights. Furthermore, the participation of Japanese students in discussion sessions at the university provided for an interesting debate in which a wide variety of considerations was highlighted and mutual understanding was fostered.
Whilst the lectures and discussions provided notable insights, it was two days and a visit to Hiroshima later before everything truly fell into place concerning Japan's disarmament and non-proliferation policy. Walking around the Peace Memorial Park and Museum, a phrase from Obama's speech during his historic visit earlier that year resonated: "Why do we come to this place, to Hiroshima? […] We come to mourn the dead, including over 100,000 Japanese men, women and children, thousands of Koreans, a dozen Americans held prisoner." Impressed by all the information and images, and having listened to the brave words of a survivor, a realization sank in. One comes to Hiroshima to mourn the losses and the lives that have been destroyed. Yet one also comes to come to grips with this reality, and, hopefully, to translate it into (future) actions. By visiting Hiroshima, the plea to free the world from nuclear weapons gained another dimension.
Still full of impressions from earlier that day, we moved to Kyoto by Shinkansen – the Japanese bullet train that reaches speeds of 320 km/ph. The former Imperial capital is famed for its rich cultural heritage and counts more than 2000 temples and shrines. On our first day in this ancient city, we visited Kyoto University. After hearing renowned Japanese professors speak on Japan's role in the First World War and the Japanese criminal legal system, the participants split up into seminar groups. With Japanese students, we talked about various social issues in Japan, ranging from the death penalty to LGBT rights. The next day, we walked through some of Kyoto's most famous temples and were given the privilege of attending a traditional Japanese tea ceremony.
There are three historical clans in Japan dedicated to transmitting the "Way of Tea" from generation to generation. We visited the House of Urasenke, a complex of rooms some of which are more than 300 years old – and normally off-limits to those not familiar with the traditions surrounding the drinking of tea. Stepping through Urasenke's round gates is like stepping back in time. Tea-master's dressed in kimono's led us through picturesque courtyards and wooden rooms until we reached a hall where we were taught the Urasenke way to drink matcha tea. According to the master of ceremony, the strict rules for drinking this tea mostly serves a meditative purpose and helps practitioners find peace within themselves. Sitting in the shinkansen on the way back to Tokyo, it was easy to feel impressed by the way the people of Japan have been able to preserve their cultural traditions despite being devastated by war and after undergoing rapid modernization.
On our last day in Tokyo, we returned to MOFA for lectures on Japanese foreign policy towards Russia (we were lucky enough to be in Japan during a state visit of Mr Putin). The last evening we were free to roam Tokyo by ourselves and the next day we were back on a plane to our respective home countries. Although we spent only a week in Japan, we had the chance to see the sprawling city of Tokyo, come closer to grasping the destruction that nuclear weapons can bring about, and experience Japan's fascinating culture. Outside the program, we had some free time to explore Japan on our own. Some students, for instance, visited the famous Tsukiji fish market, strolled through Tokyo's exciting electric town, tested different types of sake, and tried out Japan's colourful nightlife on multiple occasions.
What stood out most about the MIRAI program, however, were the interactions we had with the students, diplomats, and professors that we met. Whilst Japan is commonly referred to under the same moniker as Europe – The West – Japan's history, culture, and politics are fundamentally different than ours. The lectures we received were highly interesting and informative, but what truly helped us to better understand Japan's place in the world was the people-to-people exchange that the MIRAI program provided.
Have become curious, want to know more and/or would like to apply for future programmes? Check out the MIRAI blog and Facebook page.
Comments