Staff and fellows
Prof.dr. Mladen Popović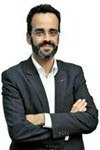 Prof. dr. Mladen Popović is Professor of Old Testament and Early Judaism, with special attention for Qumran and the Dead Sea Scrolls. Popović studied at the University of Groningen, the Katholieke Universiteit Leuven and Yale University. He conducted archaeological research in Megiddo and Jerusalem.
Popović is head of the Qumran Institute of the University of Groningen, which has a leading role within the Netherlands in the study of the Dead Sea Scrolls. Popović was curator of the unique exhibition of the Dead Sea Scrolls in the Drents Museum. It was the first time in the Netherlands that an entire exhibition was dedicated to this famous discovery.
Popović received an ERC Starting Grant of €1,5 million. He can use the funding to continue developing his pioneering research on the Dead Sea Scrolls. Using new techniques such as artificial intelligence and carbon dating in combination with palaeography (the study of ancient and historical handwriting), Popović will work with the Department of Artificial Intelligence and the Centre for Isotope Research to develop a new method for studying the Dead Sea Scrolls, known as 'Digital palaeography'.
Dr. Margreet Steiner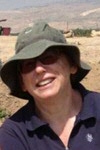 Dr. Margreet Steiner
is an associated researcher with the Qumran Institute and the Department of Jewish, Christian, and Islamic Origins. She studied archaeology at Leiden University. Her expertise covers the archaeology of Jerusalem, Iron Age pottery, Islamic glass bracelets, and the archaeology of the Jordan Valley.

In 2012 a new series of excavations started at the site of Abu Sarbut, directed by Margreet Steiner, Noor Mulder-Hymans and Jeannette Boertien, and in cooperation with the University of Groningen. The site is located in the eastern Jordan Valley in Jordan. Earlier excavations (1988–1992) were aimed at the Late Islamic (Mamluk) layers of the tell. The aim of the renewed excavations is to uncover the earlier Roman occupation layers.
So far archaeological research into the Romans period in Jordan has focused on military and urban complexes. Small rural sites such as Abu Sarbut have not been researched in any systematic way. The renewed excavations of Tell Abu Sarbut will provide information of the Roman agricultural occupation of the Jordan Valley.
Three seasons of excavations have been conducted in 2012, 2014, and 2015. Apart from a thick deposit of Early Islamic (Abbasid) floors and walls, the main finds came from the Early Roman period (first centuries BCE and CE). Excavated were mudbrick walls, floors with burnt roof debris and courtyards with bread ovens. The pottery repertoire is quite simple and consist of cooking pots, jars and jugs, and small bowls. Stone vessels testify to a connection with Jewish settlements west of the river Jordan.
See for more information and publications http://tellabusarbut.wordpress.com/ and our facebook page: Tell Abu Sarbut - Jordan
| | |
| --- | --- |
| Last modified: | 03 January 2022 10.56 a.m. |