Polar mercury pollution in the framework of global and regional emission sources (Arctic Centre) | Frits Steenhuisen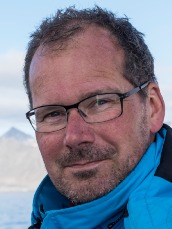 Field I Discipline
Environmental Sciences

Geosciences Multidisciplinary

Multidiciplinary Sciences
Expertise
Environmental science (Polar regions)

Global mercury emissions

Radioecology and environmental distribution of radionuclides

Spatial analysis (GIS)

Python

Data analysis
Summary
This project focuses on the geospatial distribution of global anthropogenic mercury emissions to air (1990 - present). The request for geospatially distributed emissions data originally came from the Arctic Council's Arctic Monitoring and Assessment Programme (AMAP) working group, which has been compiling and reporting information on global anthropogenic emissions of mercury since the mid-1990s and using this information to model mercury transport to and fate in the Arctic. In recent years, the mercury emission inventory work has been produced through collaboration between AMAP and UN Environment as part of the UN Environment Global Mercury Assessment (GMA).
The Arctic Centre (RuG) has been contributing to this activity by supporting work to geospatially distribute the resulting global emissions and provide these data to modelling groups. Over time, information concerning emissions estimates, locations of point sources and spatial proxies used to distribute dispersed emissions have greatly improved. This, in turn, provided the need and justification for effort to update methods and models applied to produce the geospatially distributed emissions estimates.
The current model has been optimized to focus in more detail on point sources and simplify incorporation of new data for geospatial distribution of diffuse emission sources. Emissions data are currently calculated for three mercury species (gaseous elemental mercury, gaseous divalent mercury and particle-bound mercury) for 17 main sectors. This project also considers specific mercury emission sources on Svalbard, and their impact on the local mercury contamination, using PAHs as a marker to distinguish mercury from these local source and mercury from other sources, such as long-range transport.
---
Supervision by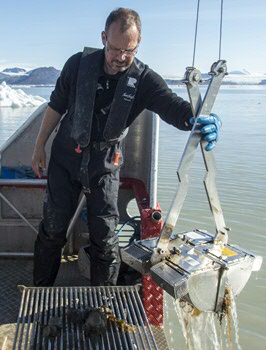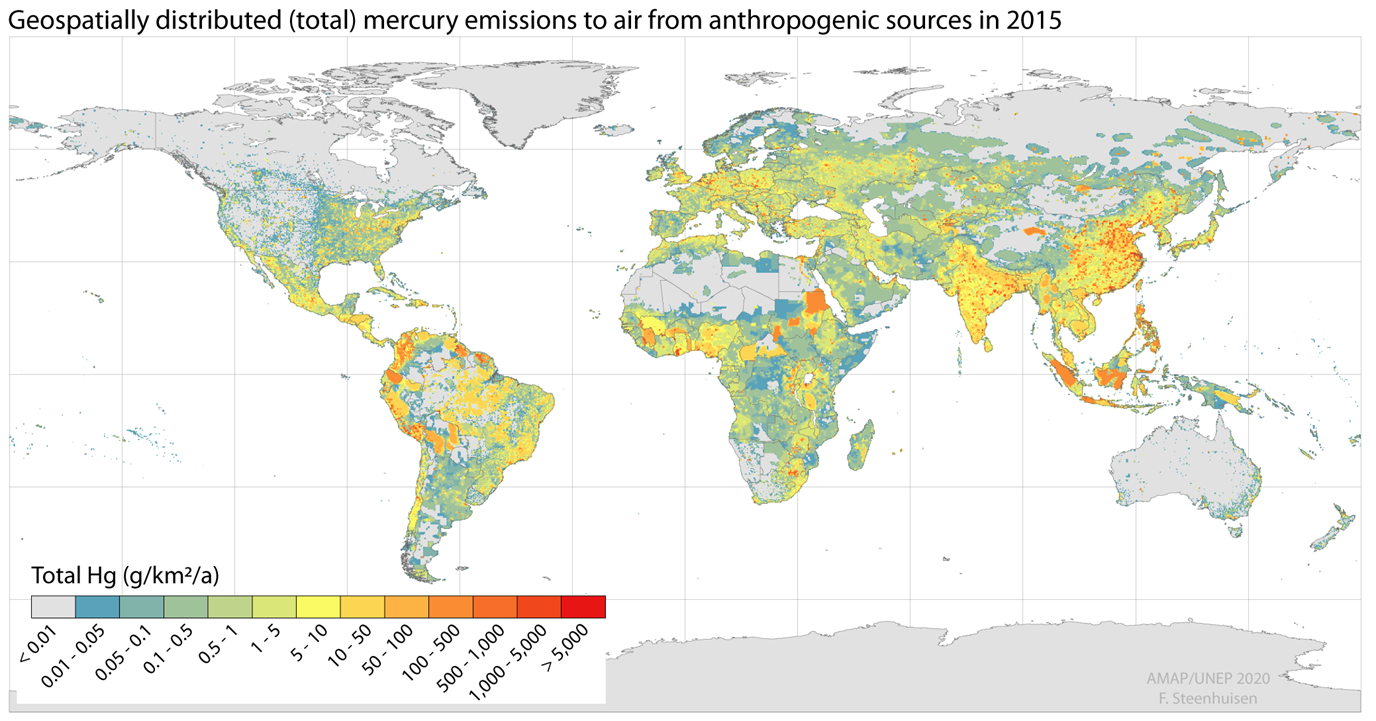 | | |
| --- | --- |
| Last modified: | 06 April 2023 4.56 p.m. |