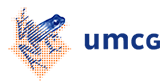 'Bring your own funding'
There are different ways to finance a PhD position. Most commonly PhD students are employed at a faculty on fixed-term contracts, where they are usually deployed in usually a third party funded research projects. In addition, the Graduate School of Medical Sciences (GSMS) of the University of Groningen in which the research institute BCN-BRAIN participates offers high-potential international students in (bio)medical or pharmaceutical sciences an opportunity to enter the Abel Tasman Talent Program (ATTP) to excel in the field of research of their choice.
'Bring your own funding'
If there are no 'employed' PhD positions in the area of your interest, you can also obtain a PhD position at the UMCG through self-acquired funding. This could be a scholarship or grant from your own government, or you can try and find individual funding. To ensure a decent standard of living, a you will need about €1250 per month.
If you have acquired funding to start a PhD position and are looking for a excellent supervisor or PhD position at the University Medical Center Groningen and/or University of Groningen, please contact Michelle Pena, PhD (m.pena umcg.nl).
| | |
| --- | --- |
| Last modified: | 28 February 2022 2.46 p.m. |