Lecture Dr. Niklas Helwig: 'European Strategic Autonomy in an age of global competition: from theory to action?'
| | |
| --- | --- |
| When: | Mo 27-06-2022 16:30 - 18:00 |
| Where: | Heymanszaal (Academy building) |
We are hosting Dr. Niklas Helwig, Leading Research Fellow at Finnish Institute of International Affairs and Adjunct Professor at Tampere University with a lecture on "European Strategic Autonomy in an age of global competition: from theory to action?".
The lecture will be given as a key-note during our Summer School The Politics of European Law and the Law of European Politics.
Registration is not required.
Bio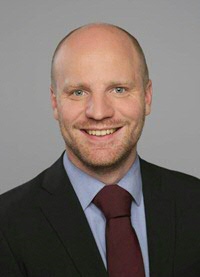 Dr. Niklas Helwig is a Leading Researcher at the Finnish Institute of International Affairs in Helsinki. His research interests include EU foreign policy and defence cooperation, German foreign and security policy, as well as transatlantic relations. He previously worked at the RAND Corporation and SAIS – Johns Hopkins in Washington DC, at the Stiftung Wissenschaft und Politik in Berlin, and at the Centre for European Policy Studies in Brussels. He researched and taught at the University of Cologne and the University of Edinburgh, from where he received a double PhD ('co-tutelle').