Caseworker - Indre Lechtimiakyte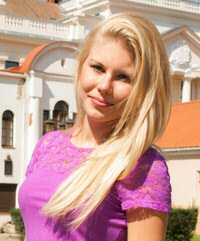 I am a Caseworker for The Ex-Detainee Project in Dover, United Kingdom. We assist over 450 people across the whole country, which have been affected by immigration detention. I am also a person, who loves her job and at the end of the day feels the feeling of satisfaction because the little things I do at work constitute a huge help for migrants in need.
What programme/track did you take in our Faculty? Why did you choose this programme/track?
I took the programme called LL.M in International Law and Law of international organisations. I chose this programme due to my long lasting interest in human rights field and international cooperation among the states.
What have you done next to your programme/which extracurricular activities did you participate in?

When you are a student from a middle class family in Eastern Europe studying in the Netherlands and paying full tuition fees, making ends meet may be a little challenging. Therefore, I did not participate in any extracurricular activities, as I started doing a part time job right after I arrived to Groningen. This, however, helped me to develop extraordinary time management skills.
What does your current job entail? Which competences are most important in this job?
We provide advice, information and emotional support for people who have been affected by immigration detention in the UK. When state authorities fail to inform the ex-detainees of some of their rights, we do so. We also explain how the system works when they are struggling with the developments of their cases, provide emotional and in some cases – practical support. My knowledge on asylum and refugee law, human rights law, which I have gained in Groningen, is very useful in my current job. Moreover, one has to demonstrate a great level of compassion.
How did you end up in this job? What is/was your career path?
Right after graduating RUG, I started working as a junior lawyer in a law firm in Lithuania. However, corporate law wasn't exactly my cup of tea and I quit my job in order to become a long term (12 months) full time EVS volunteer in Bulgarian NGO working on promoting human rights education, tolerance and equality (which seemed like a crazy idea for most of people around me). After coming back from Bulgaria and before becoming a member of Ex-Detainee Project I was a Project Assistant in the IOM Vilnius office, working on return migration. Due to developments of the project I was then working on, I got to know about the immigration detention in the UK and the hostile environment migrants are experiencing. After organizing a roundtable discussion regarding Lithuanian detainees in the UK, I accidentally came across the job offer for my current position, applied and was offered it.
Do you have any career tips for our students?
Don't be afraid to make unpopular decisions, don't be afraid to look outside the box, and don't chase popular titles. Job satisfaction doesn't necessarily depend on a fancy job description. Volunteering can also be a great investment into your CV. And don't panic if the first job you get won't be exactly what you've always dreamed of – even baby steps will bring you closer to your goals.
| | |
| --- | --- |
| Last modified: | 25 September 2019 10.13 a.m. |