College Tour with ambassador Barbara Joziasse
| | |
| --- | --- |
| When: | We 05-09-2018 14:15 - 15:15 |
| Where: | Van Swinderen Huys, Oude Boteringestraat 19, Groningen |
Are you interested in the Middle East and the position of Jordan in particular? Would you like to know what the place of religion is in Jordan politics and society? What the geo-political position of Jordan is? On Wednesday 5 September you will have an opportunity to ask Barbara Joziasse, the current ambassador of the Kingdom of the Netherlands in Jordan, these and any other questions during a College Tour organized by the Faculty of Theology and Religious Studies.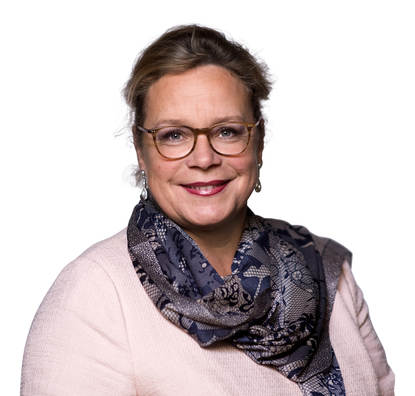 Programme
Mrs Joziasse will answer questions from 2.15 to 3.15 p.m., assisted by facilitator Jason Zurawski. The College Tour will be held in the Van Swinderen Huys, in the same street as the Faculty. Please send in your questions beforehand by using the registration form. The best ones will be selected. If your question is among them, you will be able to put it to Mrs. Joziasse yourself.
Registration
Admission is free, but there are limited seats available, so register quickly through the registration form! On this form, you can also fill in your question for the ambassador.
Deadline registration: 29 August 2018.
Barbara Joziasse
Barbara Joziasse has Master's degrees in Middle-Eastern Studies from the University of Leiden, the University of Damascus, and Oxford University. She also has a Master's degree in Finance from the University of Tilburg. She started working for the Dutch Ministry of Foreign Affairs in 1997 as the director of the Economic and Trade Department of the Dutch Embassy in Cairo, Egypt. This was followed by positions as Deputy Director of the Centre for the Improvement of Import from Developing Countries, Deputy Director of Foreign Trade and Investment at the Ministry of Economic Affairs, and National Coordinator for International Appointments at International Organizations. Before she became the Dutch Ambassador to Jordan in 2017, she was stationed as ambassador in Zimbabwe (2010-2013) and Oman (2013- 2016).
Watch recording
Curious of what you can expect? Why not watch this recording of last year's college tour with Prince Jaime de Bourbon de Parme, ambassador to the Holy See in Rome (Vatican)?
Opening of Academic Year, Faculty of Theology and Religious Studies
After the College Tour, the joint opening of the academic year for the UG's Faculty of Theology and Religious Studies and the Protestant Theological University will be held in the Doopsgezinde Kerk (Mennonite Church). Mrs Joziasse will give an address during the opening. If you also wish to attend the opening, please use this registration form.