Call for submissions 2021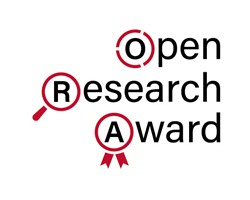 The University of Groningen Library (UB) and the Open Science Community Groningen (OSCG) invite you to submit your case study for the 2nd annual Open Research Award.
The award celebrates the many ways in which academics make their research more accessible, transparent or reproducible. Researchers and students are invited to submit case studies describing their completed or ongoing experiences with Open Research practices, individually or in teams. The case studies ideally explore the benefits, challenges and difficulties of making open choices as well as positive experiences and successful outcomes. We are looking for candid accounts of researchers' motivations for making (or not making) open choices, which offer reasoned assessments of the pros and/or cons of being open and the lessons that have been learned.
Staff members and students can submit case studies. All submissions will be screened for eligibility by a jury. All eligible cases will receive an Open Research Award certificate.
In addition, three case studies will be selected with a lottery draw. The "winning" entries will receive a cash prize of 500 euros to be used to cover research-related costs (conferences, materials, training, etc.) and will be invited to present their case studies as lightning talks during our Open Research event on 28 October 2021 .
The closing date for applications is 1 September 2021.
Definition of Open Research
Open Research is the practice of science in such a way that others can collaborate and contribute, where research data, lab notes and other research processes are freely available, under terms that enable reuse, redistribution and reproduction of the research and its underlying data and methods (Foster). Examples of Open Research practices are, but not limited to:
Pre-registration of hypotheses
Choice of methodology
Sharing (FAIR) data, code, and software
Open Access publishing
Submit individually or as a team
Submission is open to staff members, PhD students and (Research) Master's students from all UG faculties and the UMCG, who may submit either as individuals or as teams. Application is by means of a case study describing how open practices have - successfully or unsuccessfully - been used in a research context.
Please note that case studies that had already been submitted for this award in 2020 are not eligible.
Procedure
Submitted entries will be screened for eligibility by a jury composed of UG and UMCG staff members. The organizers then randomly draw three entries among the eligible submissions. The drawing of the three case studies takes place at the end of September and will be announced in advance.
The three award-winning participants will be notified by 1 October 2021 and invited to present their case studies as lightning talks during our event on 28 October 2021.
All eligible case studies will be given public attention through the Open Science Blog.
Celebrate openness, reduce bias, avoid competition
The award is meant to highlight and acknowledge endeavours to use open research practices and not to rank submissions in a competitive manner. A modified lottery system is used as it fits well with the 'open and fair' principles of the award. It is also expected to reduce bias, to increase diversity and to contribute to alleviate the competitive climate in academia.
More information
Please contact us, if you have any questions:


openresearchaward rug.nl
Acknowledgements
This award is inspired by the Open Research Award organized by the University of Reading. Our award guidelines are an adaptation of their Open Research Award Guidelines. We are thankful to the Open Research Working Group at the University of Reading, and especially to Dr. Robert Darby, for their support and advice in developing the University of Groningen Open Research Award.
| | |
| --- | --- |
| Last modified: | 24 June 2021 4.21 p.m. |