Weblog Gauronica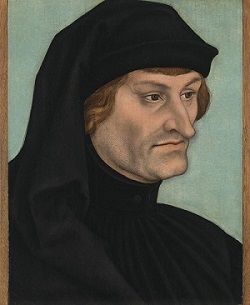 "I am the secretary of our Gauronica, which is the name that I use for our town." Ego scriba sum Gauronicae nostrae; sic enim soleo oppidum nostrum uocare. These are the words of Rodolphus Agricola, one of the most influential people ever to come from Groningen. He wrote them on 19 October 1480 in a letter to a friend from this northern region (Frisia).
Gauronica is also the perfect title for this blog, because besides "Groningen" it can also mean "things from Groningen" and that is precisely what we'll be writing about here: things from the Special Collections in the University of Groningen Library. About handwritten texts, the oldest of which dates back to the second century. About printed texts, the oldest of which stems from 1473. About maps, letters, atlases. Of all periods, regions, and sorts.
All in all, they amount to some 200,000 items. So, definitely plural. In other words, Gauronica.