Helmuth Plessner made philosophy out of his own life story
by David Veltman
The German philosopher, sociologist, and biologist Helmuth Plessner was working between 1934 and 1951 at the University of Groningen. He introduced here a new school of thought: the philosophical anthropology, taking the essence of humankind as its object of enquiry. How do people relate to each other in times of rising extremism? This hot topic was found by Plessner to his own cost: accused of being half-Jewish, he had to flee the Nazi regime. In Groningen, he took an outsider's position as well for a long time.
Plessner's relationship with the Netherlands was the subject of the conference 'Plessner en/ in Nederland', that took place between 30 March and 1 April 2022 at the Netherlands Institute for Advanced Study (NIAS) in Amsterdam. David Veltman was invited to speak at this conference on behalf of the Special Collections department of the University Library Groningen, because Plessner's archive was bequeathed to this department after his death.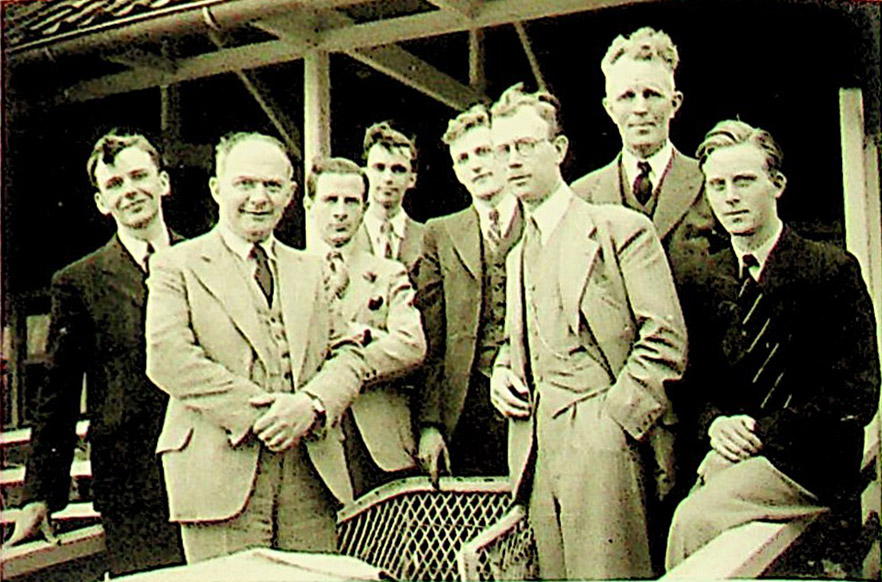 Academic in exile
Plessner was born in 1892 as the son of a physician who was in charge of a health resort in Wiesbaden. Originating from a Jewish family, Plessner was considered to be a Jew too after Hitler took power. For this reason, Plessner lost his job as a professor of philosophy in Cologne. In November 1933, he got an invitation from his friend, professor F.J.J. Buytendijk, to come to Groningen, the city where he had been residing for some time in the 1920s. Plessner could make use of a special arrangement for academics that were not allowed to work anymore at a German university under the Nazi regime.
The moment Plessner arrived in Groningen, he had published a large number of philosophical works that had drawn wide international attention. During his period in Groningen he took the liberty to focus on the question why the Germans were supporting Hitler in such large numbers. When people are forced to live with an extremist ideology, Plessner argued, they are limited in their opportunities to develop freely and to come into contact which each other. But in an open society, a democratic tradition is needed too, that can guarantee that an individual will be heard by the various institutions in society. According to Plessner, this lack of democratic tradition had made possible the rise of fascism in Germany.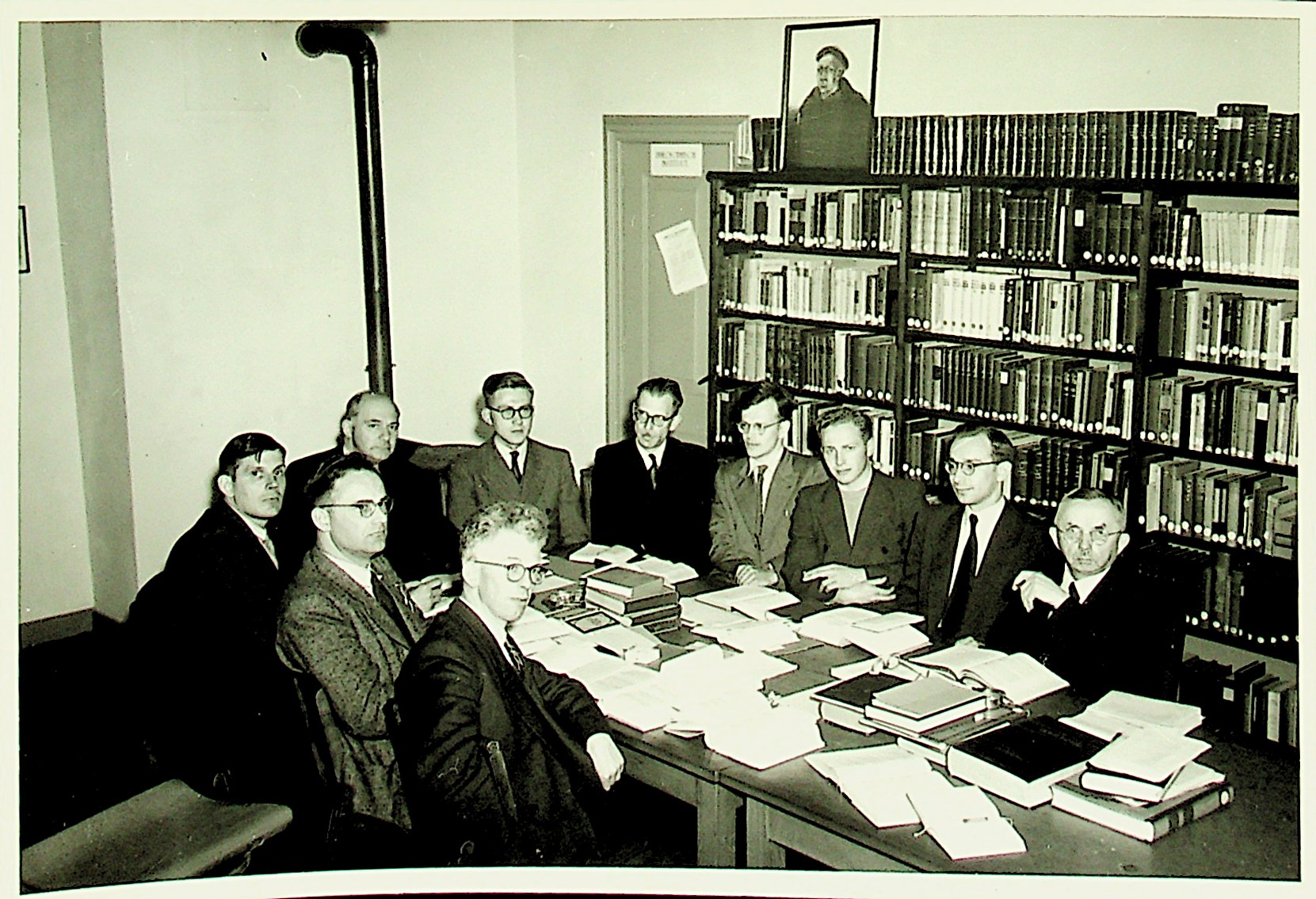 Plessner in Groningen
In Groningen, Plessner met a small, but active German community. He regularly attended gatherings at the dance teacher Friedel van Bruggen's home, who had a studio next to the Martini churchyard. Many painters from the De Ploeg artists' society could be found there as well. Students from various faculties' societies asked him to give lectures about modern German philosophy, which became very popular.
Unfortunately, Plessner's employer, the Faculty of Arts and Philosophy, felt passed over because Plessner had failed to ask permission to give these lectures. It was the start of a difficult relationship between Plessner and his colleagues from his own faculty, who did not support him when he applied for the position of university lecturer. His colleagues considered the arrival of a foreigner as an inconvenient competitor to their own careers.
At the dawn of the Second World War, Plessner became professor in the newly found Sociological Institute of the University of Groningen. For the first time since he left Germany, he held a special chair again, that was accommodated by the Faculty of Law. Again, the Faculty of Arts felt passed over. Colleagues like J.M.N. Kapteyn argued that sociology should seek alliance with folklore studies, the new discipline that was held in high esteem by the Nazis too. As a philosopher, Plessner would have given too much attention to the theoretical foundation of sociology, and not to the practical use of his research.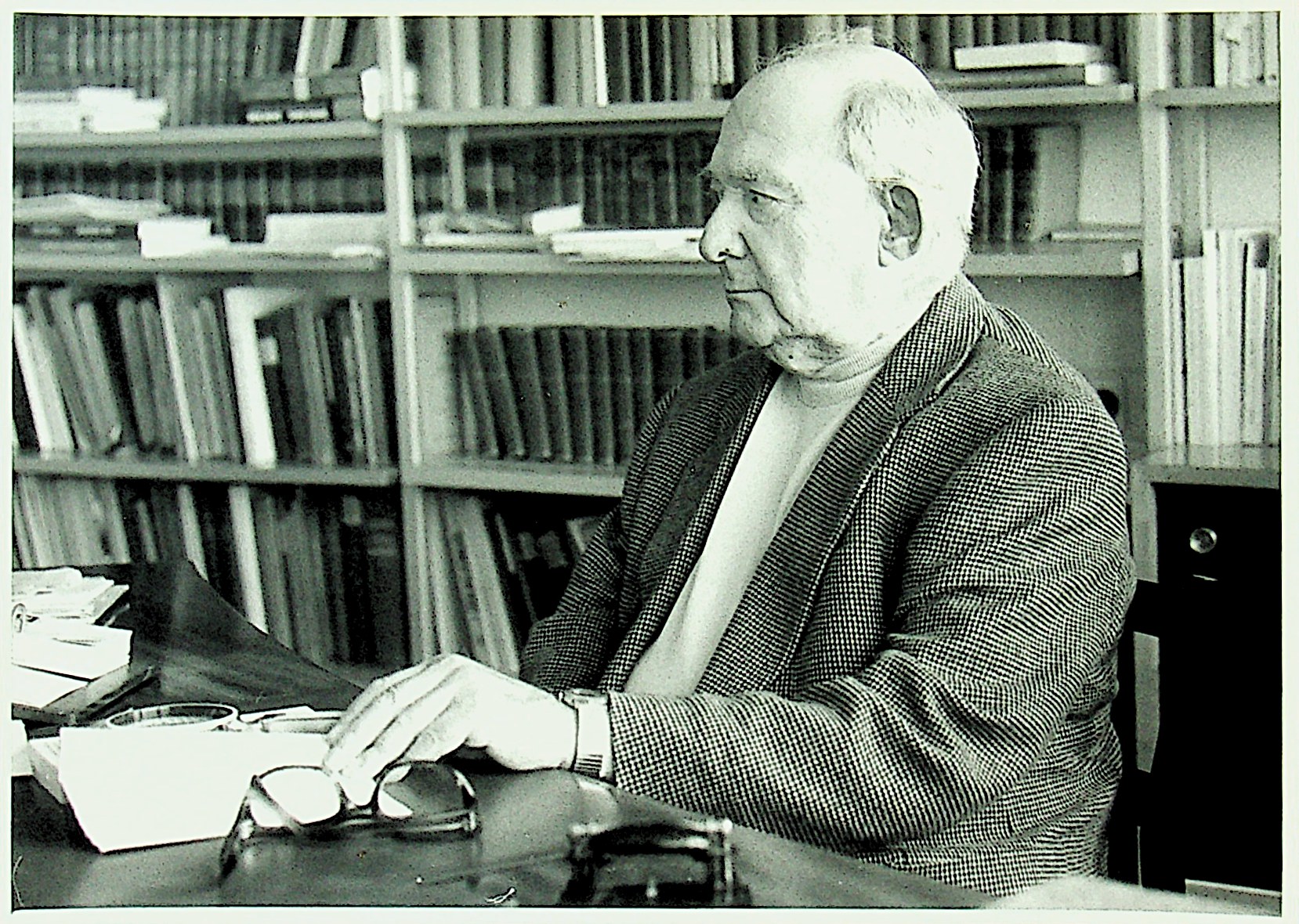 During and after the War
After the Nazi regime had permeated into the board of the university, Plessner was fired again. He contributed to various clandestine periodicals, like De Vrije Katheder and Het Parool. After the war, Plessner was accused by some academic circles of an 'anti-German sentiment'. This was the result of his speech 'Duitslands toekomst' [Germany's future], that was published in 1947 by the former illegal newspaper Vrij Nederland. In this brochure, he sought for possibilities to dissolve the state of Germany, that was still under supervision of the Allied Forces, into a unified Europe.
When Plessner announced that he wanted to return to Germany, these plans were met with opposition from various German universities. Returning emigrants were sometimes considered as unwelcome traitors. After he found a position as professor of sociology at the University of Göttingen, he worked his way up to become president of this university. His duties did not allow him to expand his political philosophy.
Archive in Groningen
Nowadays, Plessner has not become as internationally well known as contemporary philosophers like Martin Heidegger and Carl Schmitt. These kindred spirits had developed into advocates of national socialism, a choice that would shadow-mark the rest of their lives. After his death in 1985, Plessner's heirs decided to donate his entire archive to the University Library of Groningen. Wim Koops, the librarian of these days – who had attended Plessner's lectures just after the war – has gratefully accepted the collection. It is still a rich source for researchers from the Netherlands and abroad, and therefore it was discussed extensively during the conference in NIAS.
| | |
| --- | --- |
| Last modified: | 19 May 2022 4.08 p.m. |