Minor Data Wise: data science in society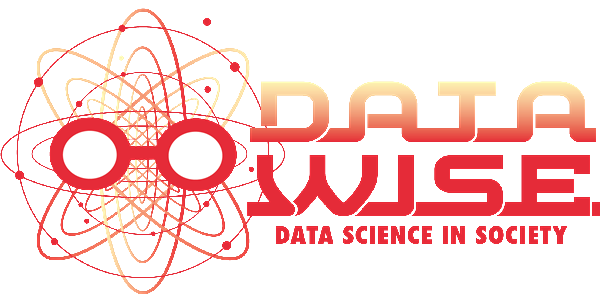 Code: MIDW
Data plays an increasingly prominent role in society. Scientists, journalists, politicians, policy makers, and governmental institutions all make use of 'big data' and 'data-driven approaches' to understand our society and to shape our daily lives. From sports to healthcare, from business to biology—data and data infrastructures are overwhelmingly present in all these spheres.
The minor 'Data Wise: data science in society' focuses on knowledge about data and on skills to critically evaluate, shape and work with data. Specifically, it will improve the students' employability since data science skills are increasingly listed as requirement or preferred skills in vacancies for university graduates. Furthermore, nearly all professionals need to have affinity with data and related processes in the course of their work.
This minor arises from a collaboration between Sociology, Centre for Information Technology and Campus Fryslân. The teaching team is made up of experts from across the University of Groningen and UMCG.
Due to the Data Wise minor, I was able to secure a position for my bachelor thesis in a Motor Imagery Brain-Computer Interface project where we will record electroencephalography (EEG) and extract certain features to train machine learning classifiers (in other words, my dream job!).
Courses such as Machine learning, Intro To Programming and Data as evidence gave me the necessary tools and confidence to get involved with my dream project. The minor was beneficial for me as a person and for my career, as I now plan for a career in data science.

-Alexandros Christopoulos, psychology student
Interdisciplinary, project-based learning
Because interdisciplinarity, interaction and awareness of real-world contexts are key to the kinds of learning needed, the core of the minor is a group project on which students work for a period of four months. These real-world projects come from a diversity of stakeholders from research, business, government or civil society. By the end of the minor, students will have a highly desirable profile: team players who are able to collaborate with data scientists, making real contributions to responsible and innovative use of data.
Students who complete the minor will
understand how data practices influence our lives, positively and negatively, and shape society
acquire the conceptual and practical skills to collect, analyze, and report on this potentially enormous source of information and to do their work responsibly
critically evaluate and participate in "big data"/data-driven projects
be able to pursue their careers in settings where data and data infrastructures intersect with their domain expertise and activities
Requirements
There are no pre-requisites and we welcome students from almost all programmes and all faculties across the university
Note!: Students from the programme "Artificial Intelligence" (AI) are excluded from this minor because the AI courses and the minor courses overlap too much
The minor requires a lot of availability and flexibility, because of its project-based learning. This means that it is not possible to follow other courses outside the data wise minor and students need to be available to follow the minor full time to fully engage with their project team and with the external project partner
Questions?
Contact: datawise rug.nl
Download our flyer here.
Sign-up
You can sign-up below from May 18 onwards.
Enrolment is possible from May 18 (from 12:00 CEST), up to July 8, 2022, 23:59 CEST.
A maximum of sixty students can take part in the minor. A maximum of thirty can take part in each elective.

Students who enroll for the minor must follow the following compulsory courses: Introduction to Data, Dynamics of Multi-Disciplinary Teamwork and Collaborative Data Project. These courses are only open for students who follow the entire minor.
Students who enroll for the minor must follow three of following elective courses:
Opinion Dynamics on the Internet
Fundamentals of Machine Learning: Theory and Practice
Data visualization
Data in Practice. A journey through the whole data life cycle
Data as Evidence
Introduction to Programming
(it is not possible to enrol for individual courses. Students must enrol in the entire program)


Courses
| Course | (Progress) code | ECTS | Mandatory / Choice | When |
| --- | --- | --- | --- | --- |
| Collaborative Data Project | SOMINDW02 | 12,5 | verplicht | semester I |
| Dynamics of multi-disciplinary teamwork | SOMINDW03 | 2,5 | verplicht | semester I |
| Introduction to Data | SOMINDW01 | 7,5 | verplicht | semester I a |
| Data as evidence | SOMINDW04 | 2,5 | keuze | semester I a |
| Introduction to Programming | SOMINDW05 | 2,5 | keuze | semester I a |
| Opinion dynamics on the internet | SOMINDW06 | 2,5 | keuze | semester I a |
| Fundamentals of Machine Learning: Theory and Practice | SOMINDW07 | 2,5 | keuze | semester I a |
| Data in Practice. A journey through the whole data life cycle | SOMINDW08 | 2,5 | keuze | semester I a |
| Data visualization | SOMINDW09 | 2,5 | keuze | semester I a |
Description of courses
Introduction to Data
ECTS: 7.5
The main aim of this course is to get students from diverse backgrounds "on the same page" and to have similar levels of knowledge by introducing them to fundamental concepts surrounding data. At the end of the course, the students will be ready to start their projects and to interact with students from different disciplines in terms of data. The course is divided in 7 blocks:
Block 1: panel-discussion on diverse research into data, data science, and big data that is done at this university and beyond.
Block 2: Dynamics of data in a digital society, in which students learn about the prominent role data plays in society, datafication, and data cycles. It also addresses the sociology of technology use.
Block 3: Data management, in which students learn how to store data in such a way that in confirms to legal requirements, prevents person identification, but is also findable and usable for others.
Block 4: Legal & ethics, in which students get acquainted with rules and regulations surrounding data use and the ethical questions that surround it.
Block 5: Data science techniques, in which students get acquainted with the different forms of data that exist and standard tools of data science (programming, visualization, machine learning).
Block 6: Business challenges and opportunities, in which students learn about the ways that big data are used in business and innovation.
Block 7: Infrastructure, in which students learn what resources (e.g., people, software, hardware) are required to safely and efficiently store and use data. Block 1: a mini-conference on the diverse research into data, data science, and big data that is done at this university across different disciplines.
Collaborative Data Project
ECTS: 12.5
The Collaborative Data Project is central to the minor Data Wise. The projects are "real" projects proposed by external parties. For instance, a data science project proposed by the Policy, Gemeente Groningen, or a company. One company that has already committed to pursuing a project with students from the minor is "Trust the Source"; a company that tries to develop a program for journalists in which they can check the likelihood of particular information to be "fake news". Many more options for projects will be presented in the first weeks of the Minor.
In each project, students work with data provided by the external partner in order to answer a complex question or solve a practical problem.
Multidisciplinary teams of around 5 students will work on this project for 16 weeks. Students collaborate intensively, regularly reporting to the project supervisor and to the external partner.
Students will use the knowledge obtained in the general course "Introduction to Data" to address the role of data in society, techniques of data science and data infrastructure, legal and ethical issues, and principles of responsible data management in the practical context of their project.
The intensive teamwork in this project will be supported by the course Dynamics of Multi-disciplinary Teams.
Additional skills that students/groups need to fulfill the project can be gained through the elective courses.
Dynamics of multi-disciplinary teamwork
ECTS: 2.5
Working in multi-disciplinary teams is a crucial part of the Collaborative Data Project that is at the core of the minor. This course provides you with conceptual frameworks and skills that will also be applicable in your future career. Teamwork that is more effective will result in improved quality of your data project and future endeavours.
In the course, we will learn about multi-disciplinarity and related concepts (inter/cross/mono-disciplinarity). We will also learn about what multi-disciplinary collaboration entails and how to pursue it successfully. We will address different types of collaboration and of expertise and skills needed in pursuing a data project. We will reflect on how these relate to your team and specific project in the minor.
In terms of skills, you will learn to identify and solve common issues around
Building and maintaining support
Assigning team roles
Creating accountability, trust and inclusion in the team
Managing accountability to and interaction with stakeholders, clients and users
Setting up communication and decision-making in a team
Applying project management techniques
Data as evidence
ECTS: 2.5
In this course, we will focus on the recent changes in how we use data as evidence. We will analyze the recent growth of types and amount of data (datafication) and the different ways data can be used as evidence. By the end of the course, you will master the following concepts: causation, correlation, description, features, probability, sampling, model, population. You will also learn to analyze data cycles and to map out knowledge production systems. A number of current issues will also be examined from the perspective of data: fake news, bubbles, algorithmic discrimination. Through the combination of conceptual tools and practical work, you will be well equipped to assess data sets and to address what you can and cannot do with them.
Introduction to Programming
ECTS: 2.5
During this course, we discuss basic concepts of programming such as: conditional statements, repetition, data structures, input and output control, function design, computational analysis of simple problems and programming paradigms.
The language Python is used during this course.
Opinion dynamics on the internet
ECTS: 2.5
The Internet has become an arena for public debate, providing users with unprecedented means of communicating their opinions via online fora, tweets, Facebook posts, and the like. Many fear that this new technology changes public debate in ways that endanger societal cohesion and democracy, pointing to phenomena like filter bubbles or fake news. This course covers state-of-the-art theories and empirical research on opinion dynamics on the Internet, focusing on computational models of opinion dynamics in networks and their application to online (social media) platforms. The course further addresses how social influence on the Internet can be studied empirically with experiments and the analysis of digital trace data. Attention will be given to the importance of theoretically well-informed models when analyzing digital trace data.
Fundamentals of Machine Learning: Theory and Practice
ECTS: 2.5
This course will provide the theoretical and practical basis for running machine learning experiments in a variety of fields and tasks, where one requires data manipulation towards making predictions. The students will be exposed to both theory and tools, and will experiment with actual datasets. This will make them acquainted with the settings of machine learning experiments, with data manipulation, with experimental choices and most importantly with evaluation and analysis of results.
Data in Practice. A journey through the whole data life cycle
ECTS: 2.5
In this course, you will learn about data management, FAIR data and Open data and the implications of these concepts on data handling practices, data infrastructure requirements and data governance issues. You will get the opportunity to experiences issues and challenges of data handling yourself by hands-on group assignments around the FAIR principles. The course follows the Data Life Cycle and the FAIR principles, so that you experience data handling, from collection to archiving, including sharing and reuse. Each week expert presentations with examples from different domains will help you link the concepts to real life implementations. This will also be the opportunity to interact with data experts. The course focuses on knowledge and skills for which demand is rapidly emerging inside and outside academia, while training is still scarce. It will therefore give students a unique asset.
Data visualization
ECTS: 2.5
In this course, you'll learn how to effectively and beautifully visualize your data and communicate your results. Through interactive lectures you learn about common types of visualization, their pros and cons, and how to create them yourself. The course starts with visualizing single variables and end with more complex visualizations like reactive graphs and dashboards. You'll also learn how to work with datasets and transform your data in such a way that you'll be able to make any visualization you'd like. You'll learn that visualizations are an ideal way to assess data quality. While making these visualizations, you'll be gently exposed to programming, and already after the first lecture you will be able to program your first graphs. At the end of the course, you will be able to make much better visualizations than is common in science currently.
| | |
| --- | --- |
| Last modified: | 16 May 2022 1.42 p.m. |