The Passion: What's in it for me?
Wanneer:

vr

12-02-2016 10:00 - 16:00
Waar:

Evangelische Hogeschool, Drentsestraat 1, Amersfoort
Op 24 maart 2016 is Amersfoort het decor van het TV-spektakel 'The Passion'. Zo'n 2,5 miljoen kijkers, thuis en op straat, zijn getuige van de laatste uren uit het leven van Jezus Christus. De kruisiging van een BN-er als toppunt van volksvermaak, kan dat eigenlijk wel? Een prachtige manier van evangeliseren of te veel spektakel en te weinig boodschap? Wat vind JIJ daar nou eigenlijk van? Wat is het nut voor de samenleving? En wat betekent The Passion voor jezelf?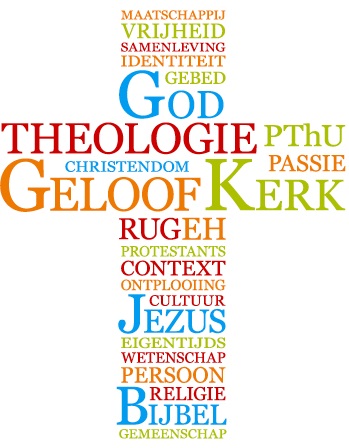 Deze vragen komen aan bod op 12 februari 2016 tijdens de scholierenconferentie The Passion: What's in it for me? Je kunt meedoen aan diverse workshops die gegeven worden door theologiestudenten en universitaire docenten. Je kunt kiezen voor een discussiebijeenkomst over vragen als: is het script van The Passion bijbelgetrouw, welke teksten zou jij gebruiken? Of je schrijft je in voor een workshop waarin je een nummer uit The Passion instudeert.
Talkshow olv Andries Knevel
De dag wordt afgesloten met een talkshow geleid door Andries Knevel. Gasten aan tafel zijn Radio-DJ Jan Willem Roodbeen (verantwoordelijk voor de muziekselectie voor The Passion), Jacomien Nijhof (hoofdredacteur TV EO), en Wouter Slob (predikant, docent Godsdienstfilosfie RUG). En jij. Want als je een interessante vraag verzint, mag je die aan tafel komen stellen.
Organisatie
Organisatoren van het symposium zijn de faculteit Godgeleerdheid en Godsdienstwetenschap van de Rijksuniversiteit Groningen, de Groningse vestiging van de Protestantse Theologische Universiteit (PThU) en de Evangelische Hogeschool.
Meer informatie
Het symposium is bedoeld voor VWO-leerlingen vanaf 16 jaar. Je kunt vrijstelling van school krijgen om mee te doen in het kader van oriëntatie op je vervolgopleiding.
Datum: 12 februari 2016
Locatie: Evangelische Hogeschool, Drentsestraat 1, Amersfoort
Kosten: Deelname is gratis