CAD: Computer Aided Design
Computers have been used in design processes for many years now, not only to produce detailed 3D models, but also to provide graphic support for the client, and for economic, ergonomic and technical verification, etc.
CAD systems enable the designer/engineer to view a design from all possible angles and distances. The software saves all the changes and mutual design parameters are automatically modified.
For FTD, the 'D' in CAD stands for Design rather than Drafting. A technical drawing ultimately derives from a detailed 3D model and is used in certain cases to make products or outsource production. In many cases, a drawing is not necessary and the production machines can be programmed directly from the 3D model (see CAM).
A technical drawing is an aid rather than a goal in itself. The drawings (cross-sections, 3D and other views) are mainly generated by the software itself and are linked to the 3D model.
The principal activity in the design process is therefore not drawing the views and cross-sections but 3D modelling, the visualization of technical knowledge, imagination and insights.
Terug naar de afdeling Mechanica [Back to the Mechanics Department]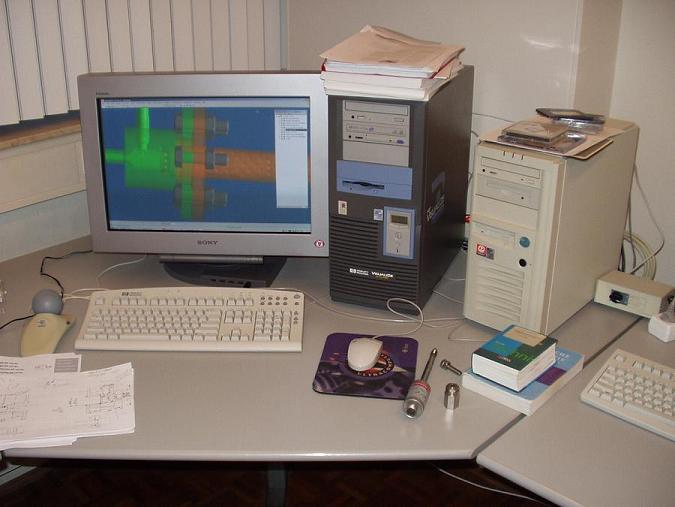 | | |
| --- | --- |
| Last modified: | 01 February 2017 12.46 a.m. |