A-listed companies make progress in climate reporting, but improvements are needed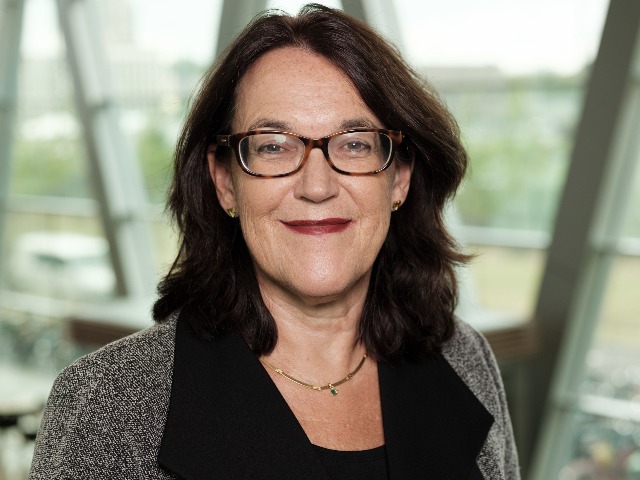 Recently, professor Nancy Kamp-Roelands, along with co-researcher Marcus Looijenga (Partner ESG at PwC and former lecturer at the University of Groningen), presented the results of their research into 75 Dutch, listed companies regarding climate related information in their annual report. As it turns out, significant progress has been made, however improvements are needed to meet the European regulations.
As the societal and financial impact of climate change is becoming more severe, relevant and comparable information is needed to support decision-making by the company itself, its investors and other stakeholders. Existing and upcoming European legislation therefore mandate high quality sustainability information, including climate related information. Kamp-Roelands and Looijenga looked at 75 Dutch, A-listed companies to see whether they are complying with these regulations.
New European regulations
Since 2017 large European listed companies need to report more information on sustainability, including on climate change, as a result of the European non-financial reporting directive. In the Netherlands, it was mandatory to report this information in the annual report. With the new European Corporate Social Responsibility Disclosure Regulation (CSRD) becoming effective from reporting year 2024, companies need to disclose much more detailed information on climate change.
In addition, the European Taxonomy Regulation for Sustainable Activities (Taxonomy Regulation) is already applicable and companies need to report on the sustainability of their turnover, operational expenditures and capital expenditures. The availability, relevance, comparability and reliability of climate related disclosures, need to be improved to prepare for the CSRD.
Results
According to Kamp-Roelands, they found in their research that companies disclose more information on climate change in the strategy, show the relationship with the Sustainable Development Goals, include climate change in the risk management paragraph and in the information on remuneration. Also there is more information on a company's performance with respect to climate change, Especially the companies in the AEX index are very transparent.
"However, when you dive deeper in the information provided and try to obtain a view on how companies are continuously improving their climate related performance, then we see that this view could not be obtained from the annual reports by a large number of listed companies. Insight in the roadmap on how the company eventually intends to become climate neutral in 2050 is missing as well as a thorough analysis of performance and managing continuous improvements. In addition, half of the companies still have no form of external assurance on the quality and reliability of the information provided."
Kamp-Roelands continues: "The most surprising was that the information on the financial impact of climate change on turnover, capital expenditures, operational expenditures is very limited, despite that companies report more on climate related issues compared to three years ago. When linking the climate related information to the actual financial figures, as now required in the Taxonomy regulation, only 11% of the companies show a high eligibility of 90% of their turnover as being potentially related to sustainable activities. About 40 % of the companies report 5% eligibility or less."
Improvements
Kamp-Roelnads and Looijenga have several recommendations. "Companies need to provide more information about how they are going to translate their strategy into actions. They should also report on medium and long term targets and not just refer to the Paris climate agreement but use scientifically aligned targets as well," Kamp-Roelands explains.
"What is further missing, is disclosure of information on climate adaptation since we are already facing the effects of climate change, a timeframe for the various actions that will be taken and relate them to the targets set. information on scenario-analysis in the context of the organization itself. and information on scope 3 emissions (valuechain)."
"We would also recommend that companies provide an analysis of the company's performance in time and against the targets set and inform about any further actions to be taken. And finally, we suggest that they improve the structure of the information that is provided on strategy, management and performance so that readers obtain insight in what the company is doing and how it is performing with respect to climate mitigation and climate adaptation."
Kamp-Roelands is convinced of the importance of the issue: "I truly believe that transparency on sustainability will result in a better understanding of the true performance of companies, not only for external stakeholders, but for internal stakeholders as well. As such it enables better decision-making. Therefore it is important that companies continuously improve their transparency on sustainability.
It is the reason I am teaching in the online series Sustainability: Management and Reporting (in Dutch) as well as in the Environmental, Social & Governance (ESG) Reporting and Assurance programme at the University of Groningen Business School."
For more information about the research, please contact Nancy Kamp-Roelands (a.e.m.kamp-roelands rug.nl).
For more information about online course mentioned and the programme, you can find more information here:
Online course Sustainability: Management and Reporting (in Dutch):
https://www.rug.nl/business-school/executive-programmas/duurzaamondernemen/
ESGRA-opleiding (Environmental, Social & Governance (ESG) Reporting and Assurance (in Dutch)
https://www.rug.nl/business-school/executive-programmas/esga/