Rosalind Franklin Fellowships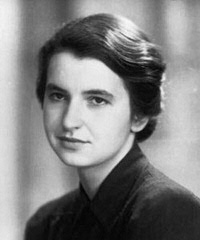 The Rosalind Franklin Fellowship programme is a University of Groningen initiative aimed at at women in academia, research institutes or industry who have a PhD and would like a tenure-track position leading to a full professorship in a top European research university. The University of Groningen's Rosalind Franklin Fellowship is an ambitious programme to attract the world's top female academics to come to Groningen. We are proud that the fifth call of the programme has received funding from the European Union's Seventh Framework Programme for research, technological development and demonstration
The Fellowship
New Fellows are given a tenure track position to work towards full professorship, and budget for a PhD project to enable them to make a flying start. If they are successful they can become full professor within a period of ten years.
Background
The programme was introduced by the Faculty of Science and Engineering in 2003 to promote the advancement of female research talent within the Faculty. The programme was very successful and many top female researchers applied for a position. The success prompted the Board of the University to start a University-wide Rosalind Franklin Fellowship programme in 2004.
Grounds for success
What makes the Rosalind Franklin Fellowship programme unique is that the positions are not coupled to specific research profiles. Candidates are free to propose their own research. This appeals greatly to potential candidates, as can be seen from the large number of applications. Before being selected, candidates have to undergo a comprehensive selection procedure with strict criteria, which ensures that only the most talented are selected.
The Rosalind Franklin Fellowship programme is still one of a kind in the Netherlands and seen as best practice in terms of attracting female international talent to Dutch academia and substantially increasing the number of female professors at Dutch universities. In recent years over 90 Fellows have been appointed, of whom 75 are still participating in the programme. And many of them have been promoted to associate or full professorship.
More information
| | |
| --- | --- |
| Last modified: | 16 April 2019 12.33 p.m. |