De Rijksuniversiteit Groningen wil studenten optimale ontwikkelingsmogelijkheden bieden ter voorbereiding op hun loopbaan.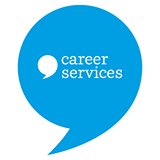 Studeren is meer dan alleen een diploma halen, het is ook de voorbereiding op een succesvolle carrière. Daarom worden er onder de vlag van Career Services verschillende activiteiten en inloopspreekuren georganiseerd met als doel studenten te helpen bij het maken van (studie)keuzes en je voor te bereiden op de arbeidsmarkt.
Informatie
Neem voor meer informatie contact op met Career Services: careerservices@rug.nl, of volg Career Services op Facebook of Twitter.
| | |
| --- | --- |
| Laatst gewijzigd: | 18 maart 2019 09:08 |