Yu-Jhen Shih: Sustainability is the future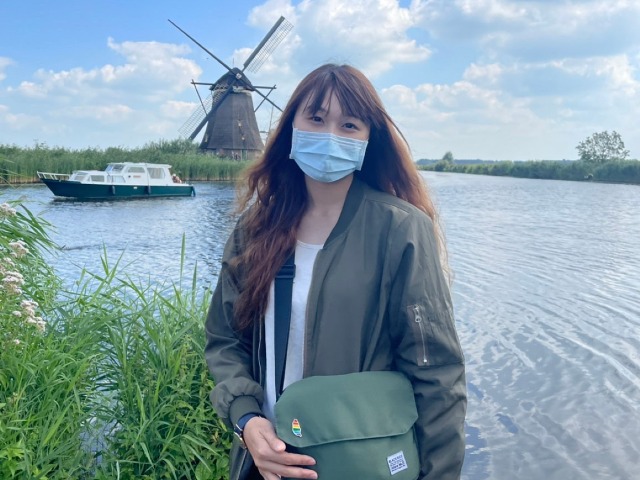 Yu-Jhen Shih is originally from Taiwan where she did her bachelor in sustainable science and engineering. She finds sustainability topics really exciting and future-determining. And so it was only logical for Jhen to continue her education in the field. About the reasons to choose MSc. Sustainable Entrepreneurship at Campus Fryslân, special features of the programme, and learning Dutch as a hobby in the interview.
Why MSc. Sustainable Entrepreneurship?
I chose MSc. Sustainable Entrepreneurship at Campus Fryslan because I really like the content of the programme. It is built like a pyramid, going from foundation courses (such as Foundations of Sustainable Entrepreneurship or Sustainable Entrepreneurial Strategy and Business Models) that provide you with a solid base to more and more practical subjects, which allow you to specialize (courses on policies or performance assessment among others).
It was also important for me that it is a one-year master. Like many people in entrepreneurship I wouldn't like to spend too much time at the university, but I would rather jump into a career really fast.
From theory to practice
At first, I was surprised that it looked like we would only have 3 courses in one term, but actually each course is separated into an academic debate and a lab. For the first one we mostly read the papers and did more theoretical research. Whereas for the second one, we were engaged in very practical assignments and activities. For example, in the course on strategy we have cooperated with the sustainable entrepreneurships in the Wadden sea area. This is quite useful for us to know how we can connect what we learn in the classroom to reality.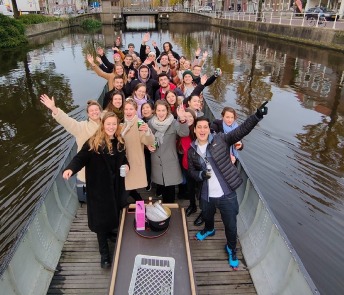 Exploring one's interests
My areas of interests within the programme are in waste management and energy transition in the Netherlands, something very related to my bachelor's thesis back home in Taiwan, but then with an international perspective. But I am also looking into other industries. For instance, I have recently sent an email to a company engaged in sustainable food production to see if there is an opportunity for us to work together. It is important to mention that in the MSc. Sustainable Entrepreneurship, master thesis is based on a cooperation project with a company of student's choice. It is a great opportunity to gain the insights in the industry, to network, and maybe even to secure a job after studies.
International experience
It is not the first international experience for me, as I already spent 3 months in the US and one year in Finland in my high school, and then later a semester at the university in South Korea. This time though I had to organize everything by myself, but it all went rather smoothly. I really like the Dutch, because they are very kind and always try to help me out. Something that has really surprised me is the bicycle culture in the Netherlands. I didn't expect it to be bike-friendly to this extent. That it is not only in the big cities, but also in small towns, villages and on the roads in-between where it is comfortable to bike.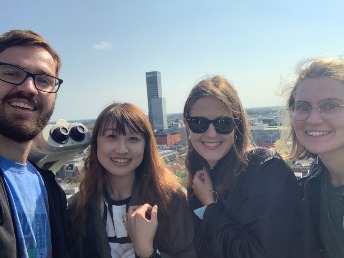 Studying, cooking, learning Dutch
I live in Leeuwarden just 10 minutes walking from the campus. Mostly I spend my time in the Beurs and normally go out on the weekends, except for Sunday evenings, when I like to take it easy and schedule the upcoming week.
I also learn Dutch at the university. I find it very important because it is something that brings you closer to the locals. Typically I play the audios from our language book and cook along. And when I talk to my Dutch classmates and I know some words I will just switch to Dutch to practice a bit. They are really encouraging and make my confidence go up instantly.
Start your application for the Msc Sustainable Entrepreneurship!