You have just been accepted to a university abroad. Now what?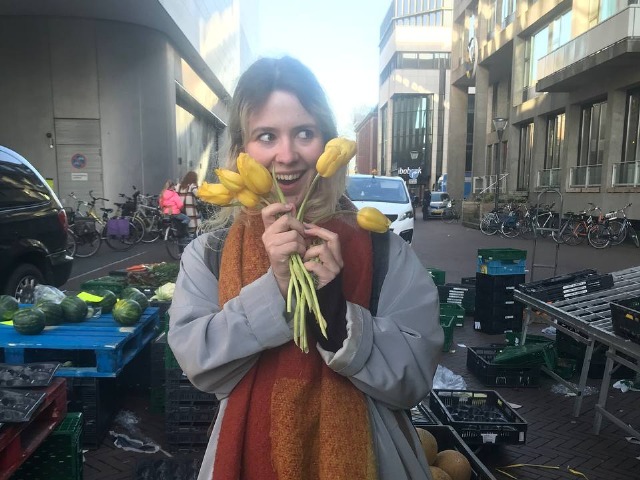 In this interview with a Master's student from Campus Fryslân Leslie Willis, you will find a number of great tips for new-coming international students, who are about to move to the Netherlands. What should you already be thinking about? What things should you organize first? How to deal with housing?
Keep reading to find the answers to these and more questions!


What are the most urgent topics for international students?
For the Netherlands in general it is definitely finding housing because it is not easy. Figure out when you are going to move and have a plan B, like an Airbnb where you can stay for a first week or something like that, but you should definitely have your housing figured out before you come.
Apart from that, taking care of your insurance, making sure it is valid abroad or starting a new contract with an insurance company in the Netherlands. Before moving abroad it is also a good idea to have a health checkup in your country, in case it may take some time to find a doctor in the beginning.
Also, see if you need a visa to come to the Netherlands and allocate enough time to apply for it.. Check if your phone contract is valid abroad and if you should change it, so you don't have to suddenly pay crazy amounts of money for your calls and data. Overall, make some kind of plan so you know what to do.
What would be an example of such a plan for an international student coming to the Netherlands?
➡ Make sure you know how you are going to finance your studies – is there a scholarship, can your parents support you, are you eligible for a grant or a finance system for students in your country.
➡ Start looking for housing even if you are not enrolled yet. If something changes you can always cancel, there will be many people who will gladly take on your contract.
➡ As soon as you are admitted make sure you pay the tuition fee to be enrolled.
➡ When you are about to move see what you can leave out of your luggage because it is easier to travel with a lighter bag.
➡.Once you are in the Netherlands, register at the municipality. It is a bit tricky to get an appointment, I think the easiest is to just go there. Upon registration you will receive a BSN number in order to get your DIgiD (a digital platform of the Dutch government) and a bank account.
➡ Pick up your student card from the university and start figuring out your new life abroad.
Housing is obviously a serious issue, how to make the process of looking for housing easier?
At Campus Fryslân SIS committee supports international students, check out their presentation with some tips on how and where to look for housing. Overall, Funda is a good website fo that, also check Facebook groups.And if you are checking Facebook it is a good idea to also read the comments under the posts. I think it is also a good idea to get in touch with people who live here already. It can be also helpful to look for something together. Also if you find a flat that is maybe for two people don't hesitate to connect to the landlord and say that you are two people and then just find the second person online.
You should definitely be aware of scammers and no matter how desperate you are check offers thoroughly and don't fall for it. Rather choose to sleep in a hotel or friend's living room than losing your money and having to search for something else anyways.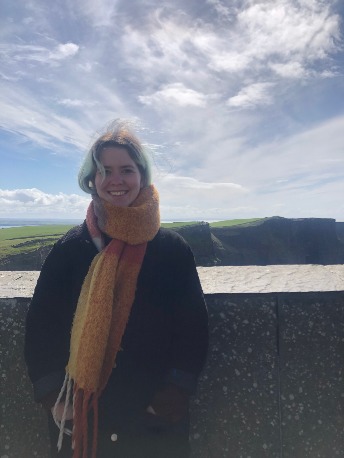 What is the approximate monthly budget of a student in Leeuwarden?
My housing is rather expensive, around 650 EUR per month but I do get housing allowance ( check if you can be eligible to receive housing benefit), which is great because in the end I only pay 350EUR for housing, As for food and all extra things I think it so depends on a person, but probably around 300-400 EUR is what you would spend. Of course, if you are going out a lot that sum can be significantly higher. If someone from Germany reads it, then for a reference it is a bit more expensive than Germany.
What can be surprising for an international in the Netherlands?
Keep in mind that you need a bank card to pay for everything. Of course in many cases cash is also possible. But for instance I tried to pay cash on the bus once…Never ever would I have thought that on the bus you can only pay with a card. It is so funny, because once it happened to me in the Netherlands and then a week later I was in Germany again and I wanted to pay with a card and they were like "no-no-no-no, we only take cash". Come on, we are not that far from each other! (laughing). It's a classic but it's true. Also, a part of the road for pedestrians is so much more narrow than for the bikes here. In Germany it is vice versa.
And anything special you've noticed about the Dutch, maybe?
They are so tall (laughing). And someone has recently told me it is the country with the tallest people in the world. Culture- communication wise they are very kind, I received some compliments about my hair from an old lady and from a teenager, I did not expect that, but now I know what 'mooie haar' means.I don't know if it's the campus or the Netherlands in general but I'd say on the campus it is more of an eye-to-eye thing, there are not a lot of people here, so you automatically get to know each other. It is definitely different to how I felt in Germany. There you rarely ever get the chance to say "du" (you, informal) to your professors - the "Sie" (you, formal) is a lot more common. Here everything is in English but you can tell that it's a lot more relaxed.
Top 5 things to bring with you from home
Probably the most important is your paperwork. Think of all the documents and certificates you may need. Check how long your passport and ID card are valid and what would be the renewal procedure.
Depending on where you are coming from maybe an adaptor as it may be an issue. You could also get those here, but it'd be one more thing you don't have to worry about.
Your favourite shampoo and maybe other personal care items. Those things are something really personal and if you want to keep that it's better to have some with you in case you cannot find the same straight away here. It is also most probably more expensive here in the Netherlands.
A favourite book is always good, or just something that reminds you of home and makes you feel comfortable, maybe some pictures of your family, just some nice memories.
And then not something you should bring with you but to get when you are moving in is a plant. It's like a pet but easier to take care of. It's beautiful and if you move out you can give it to a friend (and they'll have a beautiful reminder of you!)