What to watch: sustainable documentaries on Netflix
| | |
| --- | --- |
| Date: | 10 July 2019 |
| Author: | Campus Fryslân |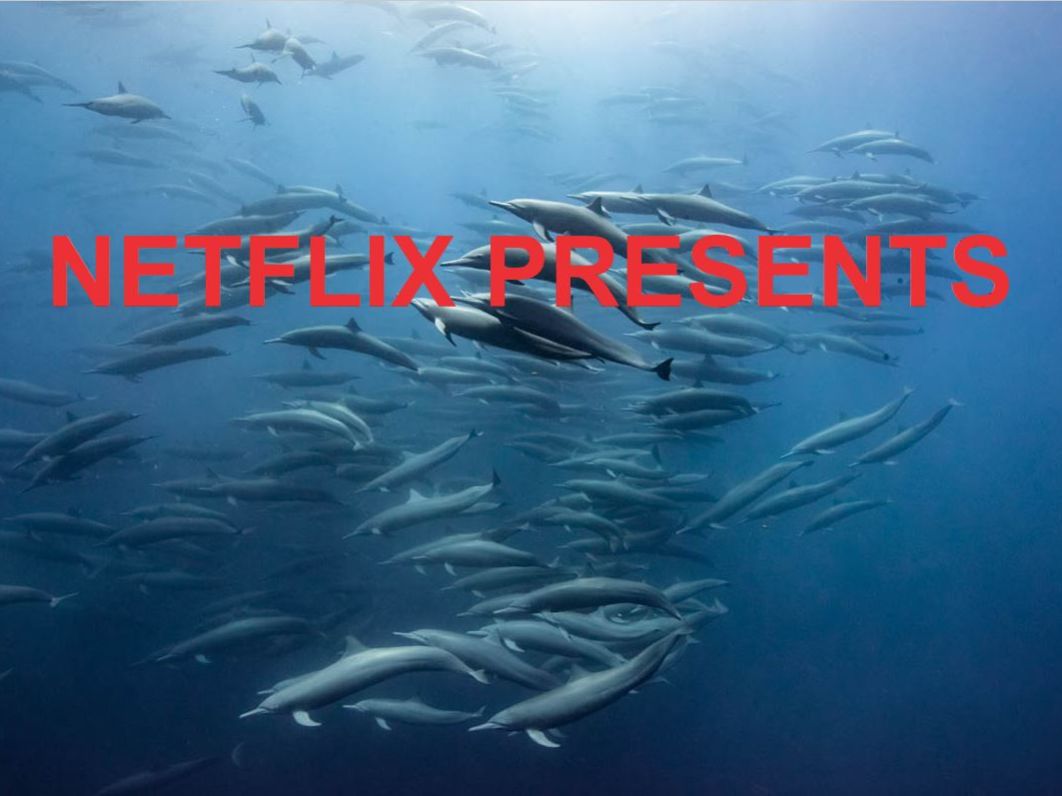 It is summer time! Now you have all the time for friends, family, relaxing, vacation and... Netflix. We made a list of groundbreaking documentaries regarding sustainability. Have you seen them all?
1. Our Planet (2019)
On top of our list: Our Planet. Visually perhaps the most beautiful documentary series ever made. Our Planet focuses on the breadth of the diversity of habitats around the world, from the remote Arctic wilderness and mysterious deep oceans to the vast landscapes of Africa and diverse jungles of South America. Full of beautiful shots, made in 4K and HDR resolution and with the voice of David Attenborough. But you're warned: some of the scenes might be experienced as very intense.
Movie length: 8x 50min

IMDb rating: 9.4/10
"Nature is resilient. Great riches still remain. And with our help, the planet can recover." - Sir David Attenborough
2. Before the Flood (2016)
This documentary, featuring Leonardo DiCaprio on his journey as a United Nations messenger of Peace, looks into how climate change affects our society, and what society can do to stop the extinction of endangered species, ecosystems and native communities across the planet. How to reverse the climate change? DiCaprio travels the world to see the effects of global warming, caused by humans.
Movie length: 1h 36min

IMDb rating: 8.3/10
"Clean air, water and a livable climate are inalienable human rights. And solving this crisis is not a question of politics; it is a question of our own survival." - Leonardo DiCaprio
3. Minimalism (2015)
How might life be better with less? In this documentary, 'less is more' is central. It examines the many flavor of minimalism by taking the audience inside the lives of minimalists from all walks of life, all of whom are striving to live a meaningful life with less. We hear the stories of people that are rejecting the American ideal, that states that minimalism is creating happiness.
Movie length: 1h 18min

IMDb rating: 6.7/10
"I wish everyone could become rich and famous so they could realize it's not the answer."- Jim Carrey
4. Cowspiracy (2014)
How is the bio-industry reducing the natural resources on earth and why is this crisis generated mainly by many large environmental organizations? We discover it in this shocking, groundbreaking documentary. We follow the journey of an aspiring environmentalist, as he daringly seeks to find the real solution to the most pressing environmental issues and true path to sustainability.
Movie length: 1h 30min

IMDb rating: 8.3/10
"Cowspiracy may be the most important film made to inspire saving the planet." - Louie Psihoyos
5. The True Cost (2015)
The price of clothing has been decreasing for decades, while the human and environmental costs have grown dramatically. The True Cost, a documentary film, explores the connection between the pressure from consumers to produce low-cost high fashion and the poor existence of sweatshop employees to produce these goods. What is the real impact of fashion on people and our planet?
Movie length: 1h 32min

IMDb rating: 8.3/10
"A sweeping, heartbreaking and damning survey of the clothing economy." - CNN
Have you seen those documentaries? If so, which one stayed with you the most? And which other sustainable documentaries feature on this list? Let us know in the comments so we can make the best list together!
Comments