What to read if you are curious about Data Science & Society?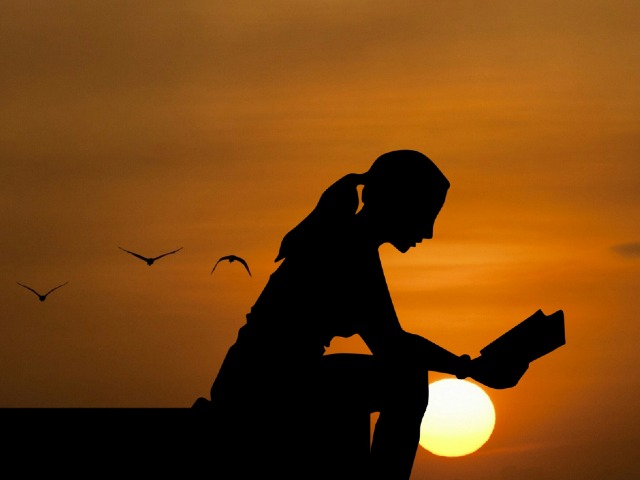 One more week and spring is finally here! The sun has been out and we can finally say goodbye to winter temperatures, meaning it's the ideal time to visit the park, your backyard or any other sunny spot with the company of a good book. But what to read? This blog post will provide you with a variety of Data Science related readings (modern to old literature) to get in the groove of the Data Science and Society Bachelor's.
✔ 1984 - George Orwell
Chances are that you've heard the sentence "Big Brother is watching you" before. This old classic, released in 1949, is about a dystopian world where you are always being watched. Although it sounds unreal, many aspects of today's society can be compared to the book themes. Think of face recognition cameras in the streets of China, or how everything you do nowadays can be traced back. Next to being a good read with links to reality, this is a great addition to any English Literature course.
✔ Bit by Bit: Social Research in the Digital Age - Matthew J. Salganik
Conducting an experiment used to be a lot of work, but now you can do your research whilst sleeping? The transition to the digital age has caused many changes in technology, meaning we can now collect and analyze social data in ways we could not do before. We can even collect data from people on the other side of the world in the comfort of our own home. The book teaches you how to learn from big data using digital age infrastructure, but with a strong focus on the social sciences and ethics. This makes it a great read if you are interested in Data Science and Society, and some of the topics you will focus upon within the Bachelor's
✔ Automation and Utopia: Human Flourishing in a World without Work - John Danaher
Do you care about the impact of AI and robotics on the future of human work and human life? Or are you interested in the philosophy of technology? Then Automation and Utopia is just for you! This book shows how automation of life poses a threat to human well-being, meaning and flourishing , but also how we can mitigate this threat. It is critical and challenges technology in ways to open the mind for new possibilities and to think outside of the box. Perfect if you want to learn more about the implications of data and technology within society.
✔ Invisible Women: Exposing Data Bias in a World Designed for Men - Caroline Criado Pérez
Are you familiar with the data gap? No? Then this book is an eye opening must read! Caroline Criado-Perez brought together case studies, stories and new research that illustrate how biased data excludes women. This ranges from government policy, medical research, workplaces, the media and much more. If you want to understand the roots of this issue and what needs to be done to change it, then this book is definitely for you.
✔ The Data Detective: Ten Easy Rules to Make Sense of Statistics - Tim Harford
Finally, if you want to get into the more technical side of Data, then Tim Harford is the author you are looking for. In The Data Detective, he uses new research in science and psychology to set out ten strategies for using statistics to erase our biases and replace them with new ideas that use virtues like patience, curiosity, and good sense to better understand ourselves and the world. Thanks to his writing style, you might not even notice you're getting an advanced course in how to understand the kinds of statistics.