What is working in the field of Climate Adaptation like?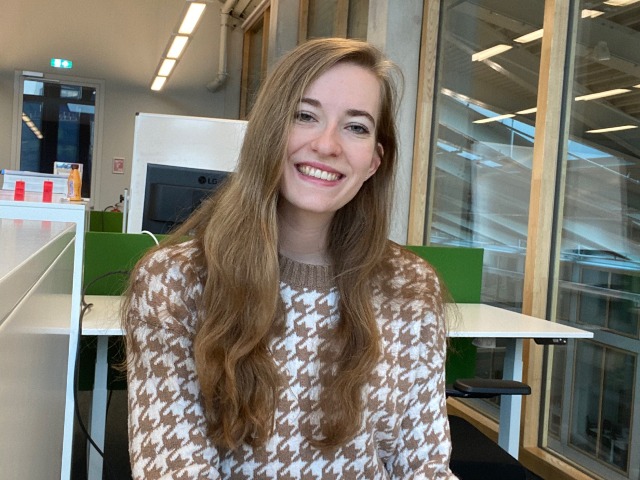 Ysabella recently graduated from the Climate Adaptation Governance Master's and is now working for the Global Center on Adaptation (GCA) as a Junior Program Officer. Read all about her first job, what she has taken out of her study and how she looks back at her time at Campus Fryslân
Who are you, what did you study and what do you do now?
Hello! I'm Ysabella and I recently graduated from the Climate Adaptation Governance Master's degree at Campus Fryslan. Since September I started working for the Global Center on Adaptation as a Junior Program Officer. GCA is an international organization that acts as a solutions broker to accelerate action and support for adaptation solutions. The organization works on the local, regional, national and global scale and encourages countries, organizations, and businesses to become climate-proof.
I work for the Research for Impact team (R4I) by supporting various research needs for GCA programs and projects that are underway. Currently, a big focus is on Africa, as last year GCA launched the Africa Adaptation Acceleration Program (AAAP). AAAP is a joint initiative of the African Development Bank and GCA that aims to mobilize $25 billion, over five years, to accelerate and scale climate adaptation action across the continent. The R4I team is supporting projects in various African countries by filling in research needs linked to four pillars of the AAAP: 1) Climate Smart Digital Technologies for Agriculture and Food Security, 2) Infrastructure Resilience Accelerator, 3) Empowering Youth through Jobs and Entrepreneurship and 4) Innovative Financial Initiatives for Africa.
How do you look back on your study at CF?
When I studied at Campus Fryslan between 2021-2022, my cohort was the first year that the specialization track, Climate Adaptation Governance, was being offered. We were a small group of only eight students, which meant that classes felt intimate, and it was easy to form connections with the lecturers and our peers. During the year, I thoroughly enjoyed the group discussions as the teaching setting allowed us to be very interactive with one another. Examples of topics we discussed included indigenous and local knowledge, cultural heritage, community-based adaptation, climate induced migration and nature-based solutions. By doing this master it reassured me that I want to work in the realm of climate adaptation and help push the climate agenda forward.
How do you relate your current work with your study at CF?
The link between my study and my work is self-evident. Since GCA helped set up the master, the curriculum lent itself well to working in the field of climate adaptation. I think the master gave me a good foundation and knowledge base by introducing me to key frameworks, concepts and theories that I can apply to the more practical side of my work. For example, the concept of risk was detailed in the course by explaining the interactions between hazards, exposure and vulnerability. In my work, we use that conceptualization and apply it to, for example, rapid climate risk assessments that are conducted in the field.
Were you, based on your study background, able to bring in a new perspective into your company and how did your company react to that?
The R4I team is very new and expanding quite quickly. It is exciting to be part of a young organization that is already globally recognized and see it grow from the bottom up. As a result, the work environment already lends itself to bringing in new perspectives and change within the company. For example, I currently have a lot of freedom to choose what kind of research I want to do, so long as it fits within the overall programs and projects that GCA is involved in.
Do you have any tips for prospective or current students?
Towards the end of the school year, I felt very worried about my future and what I wanted to do after my master's degree. I only knew that I wanted to work in an international environment with something related to climate change. Fortunately, the CEO at GCA offered to have one on one meetings with the Climate Adaptation Governance students to discuss career opportunities. Although it was quite an intimidating offer, I took it upon myself to sign up and see what it would bring. After the meeting, I was offered several interviews and it became clear that I could work for GCA.
The best advice I can give is to step out of your comfort zone and take the opportunities that are offered, even when you are not sure what it will bring. Everything is a learning experience and even if certain opportunities are not the right fit, at least you have gained more insight into yourself and what you want to do. Life is full of uncertainty, and it is very normal to be preoccupied with the future, but it helps to remind yourself that things become clearer with time, so just enjoy the ride.