What are the summer plans of our Bachelor students?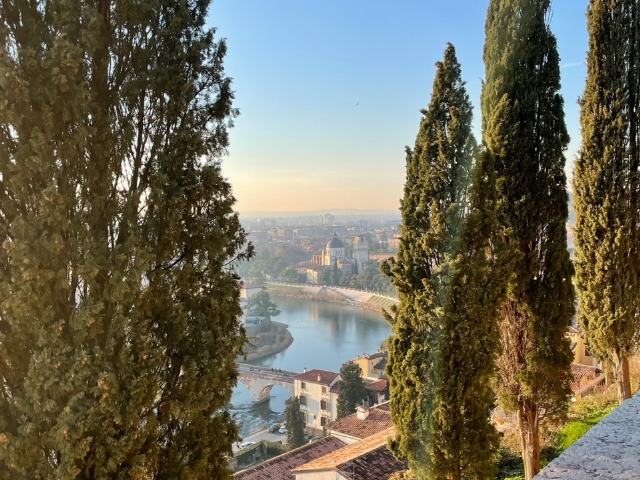 Whether you are just thinking about applying for a study programme or you are about to graduate, check some summer plans and ideas from current Bachelor's students at Campus Fryslân. What will their summer look like? What didn't they have time for during their studies?
Sakura (BSc. Global Responsibility & leadership, second year)
This summer, I have some exciting plans lined up. In July, I'll be heading to Germany with my closest friends to attend a festival. We're all eagerly anticipating the music, fun, and unforgettable moments that await us there. After the festival, I'll embark on a memorable road trip with my father to Andalucia, Spain to meet my Mother and sister there and we will stay there for 3 weeks. Our main goal during this time will be to relax and unwind. We'll spend lazy days by the beach, visiting Malaga and of course refresh with a Sangria. Following my time in Andalucia, I'll be preparing for my upcoming semester abroad in Mexico City. I'm excited about the opportunities that await me there and the chance to immerse myself in a new culture and language. All in all, my summer is shaping up to be a perfect balance of adventure, relaxation, and exploration, as I create lasting memories with my friends and family.
Throughout my studies, I rarely had a moment to spare. Whether it was university, personal life, meetings, or appointments, there was always something demanding my attention. I didn't have the luxury of going with the flow or indulging in spontaneous plans. Time management became crucial, and I constantly found myself glancing at my watch, ensuring I stayed on track. While the busyness kept me productive, I missed out on the freedom to embrace the present without strict time constraints.
Edoardo (BSc. Global Responsibility & leadership, second year)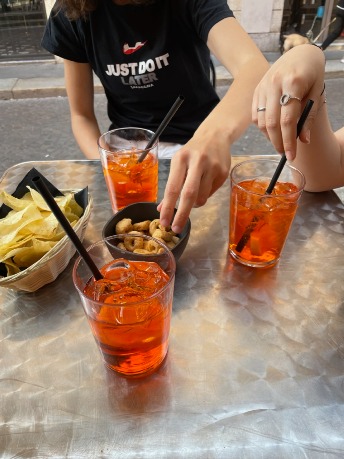 My summer will be an exciting adventure filled with various destinations and experiences. I will start by returning to my hometown, Milan (Italy), where I'll meet up with some friends and my family! I will spend my days exploring the city, enjoying its nightlife and catching up with what I missed. Towards the end of July, I will leave Milan and make my way to Sicily. I will spend my days tanning in the sun, swimming in the clear sea and losing myself in incredible books. As August comes to an end, it will be time to wrap up my Sicilian escape. I will begin packing my bags, saying goodbye to the sandy beaches and friends, and setting off on a new adventure. My destination is Hong Kong, where I will be participating in an exchange program for my minor studies!
Now, as I plan to travel from Milan to Sicily, I am looking forward to taking a break from studying and enjoying some much-needed relaxation time with my sister and friends. I want to explore new adventures and make the most of my time in Italy, my home-country that I have missed a lot since being away in The Netherlands. One thing that I really want to do is go out for many cheap and tasty aperitivo, enjoy the local food and feel the vibrant Italian atmosphere. I will also catch up with my Italian friends whom I have not seen in a long time. It will be great to reconnect with them and hear about all the exciting things that have happened in their lives while I've been away. Overall, I am just looking forward to enjoying Italy in a more relaxed way!
Lisell (BSc. Data Science & Society, first year)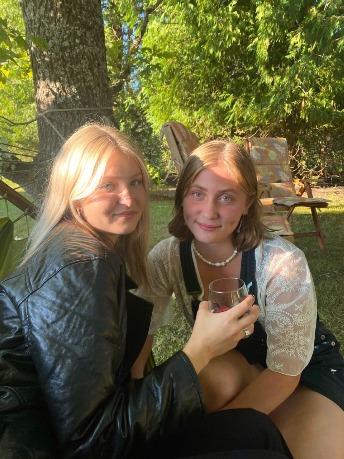 My longing for summer started already a few months ago. I am thrilled to go back home to Estonia, spend the summer with my friends and family and enjoy the beautiful nature and warm weather. The first exciting thing will be celebrating the Midsummer with my friends. After that, I am going to my favorite festival called I Land Sound, which is held on the biggest island of Estonia. It is filled with good music, lots of fun activities like morning yoga, and the best part - going to the sauna and later having a swim in the Baltic Sea. Before coming back to the Netherlands in August, I have another big event planned, which is going to the Weeknd's concert, which I am really looking forward to.
Since I feel like studying is a bit slower during the first weeks of the semester, I have more free time to hang out with my friends, go to the parks and exercise. However, as the exam week approaches it gets a little more stressful as we tend to have more assignments during this period. This is the time that I feel like I have less time for my personal life and more time is consumed by doing schoolwork.